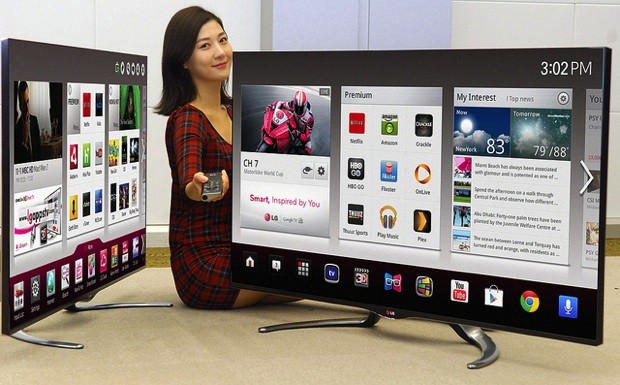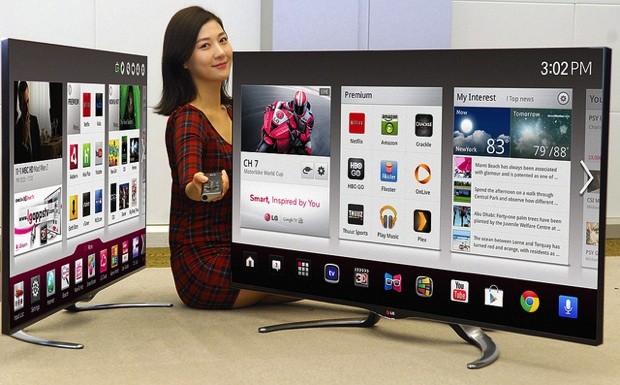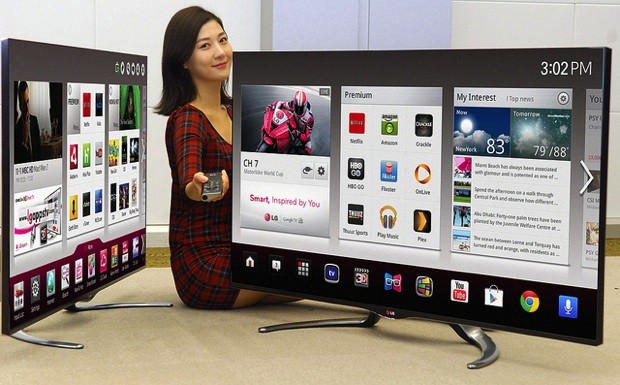 Over the next few days the Consumer Electronics Show will be the prime stage for companies to flaunt their new TVs, phones, tablets, and other devices. Kicking off the announcements was LG which is bringing its 55" OLED HDTV to the US. The company had announced the TV earlier in the month but had not detailed whether it was coming to the US.
For those of you that are unfamiliar, OLED stands for organic light-emitting diode and has been considered the next step in screen technology, especially for television. It also helps in reducing the thickness of televisions, as is evident with LG's OLED HDTV only coming in at 0.16 inches thick.
In addition to announcing that this 55" OLED HDTV will coming to the US in March, LG also attached a price point of about $12,000. That may be a little out of some people's price range. However, LG wasn't a one trick pony and among other TVs, also released a line of 'smart products'.  For televisions, LG promised two new sizes of its 4K resolution, Ultra HD television sets. A 65-inch and 55-inch model will be joining the 84″ model that was released last year.
Among these products there was an oven, a washer, a vacuum, a refrigerator, and a robot. The devices would allow consumers to interact with their appliances using their smart phones or Smart TVs. Among the uses for such technology include being able to remotely control a washing cycle, turning on a vacuum, or checking the food that is in your refrigerator.
Some things that were left out of LG's array of devices were any smart phones. LG has gotten into the phone market, but it didn't have any phones on display at the show. LG's focus was clearly on its line of TVs and new appliances. Hopefully as the technology develops, an OLED HDTV will reach a much more affordable and appealing price point.