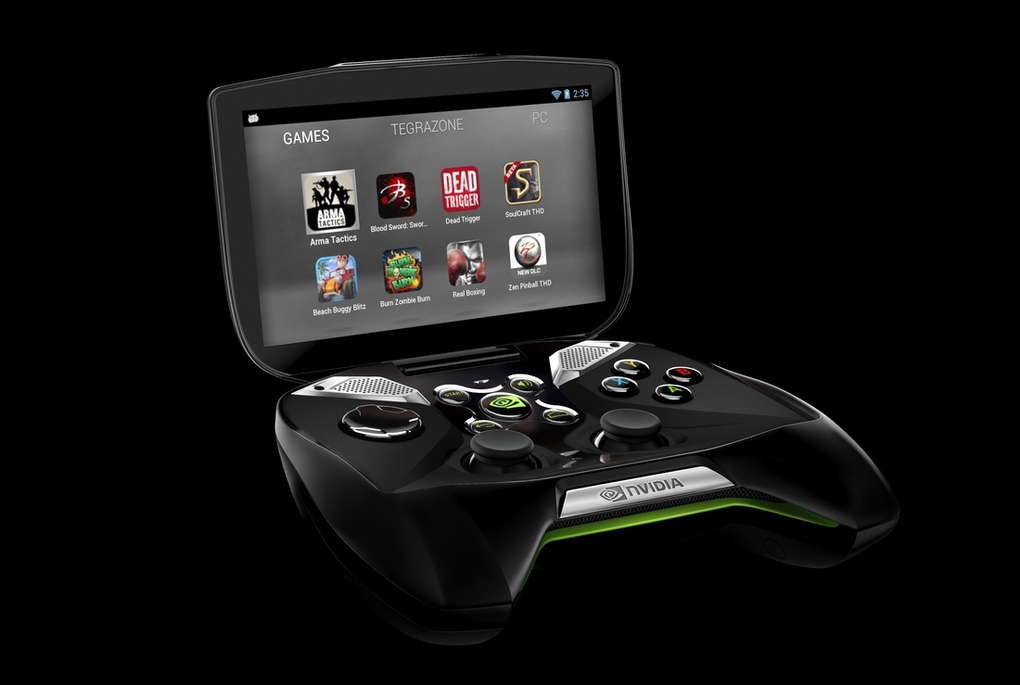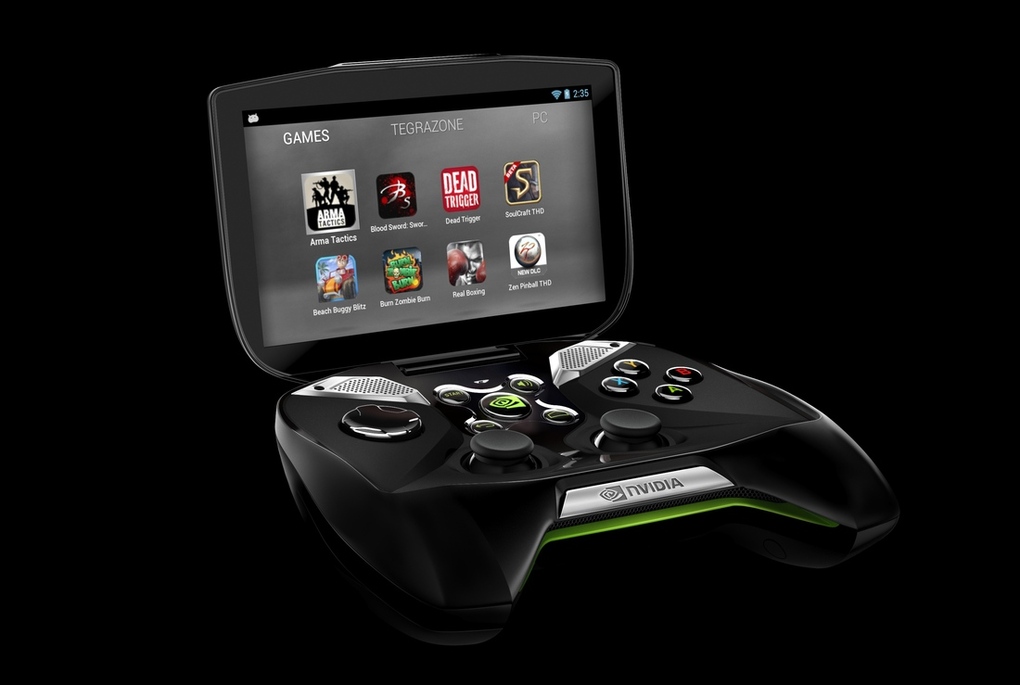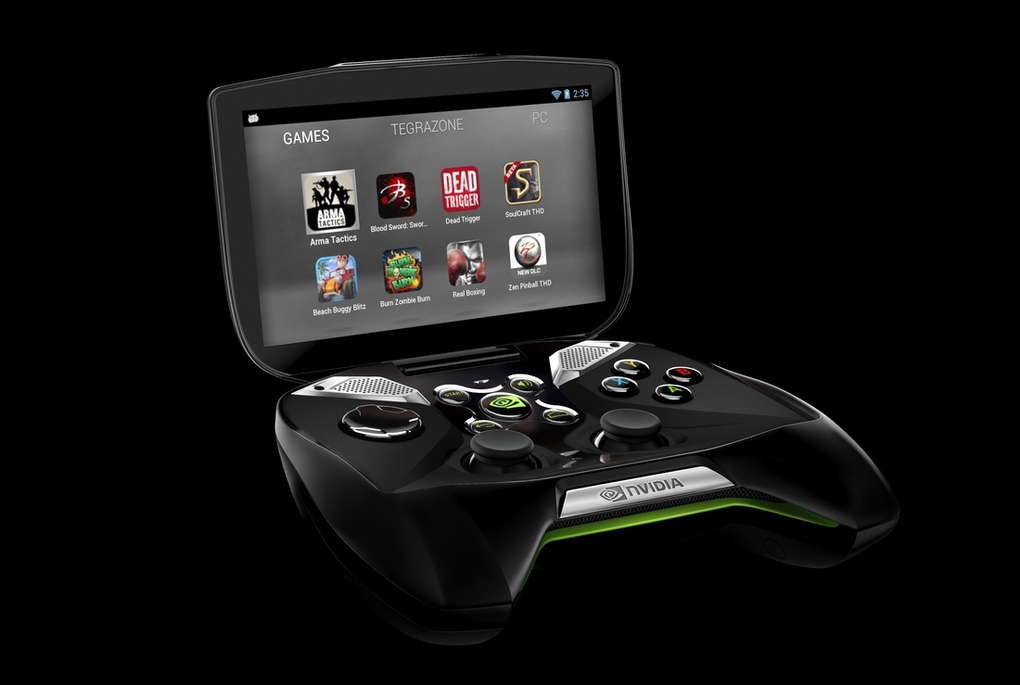 Straight from CES 2013, Nvidia have announced a handheld gaming system called Project Shield, powered by the Tegra 4 processor enabling Project Shield to play games-console quality games on a mobile-like device. The processor is capable of pushing 4k content over HDMI, together with a 33Wh battery that provides 5 to 10 hours of gaming battery life.
Project Shield itself features a 5-inch 720p multitouch display with 294 ppi pixel density, running Google's Android platform skinless. Project Shield also has a slot for micro-SD expansion. It is a clamshell design with essentially a gaming controller attached below the display. The controller itself features two dual control sticks, the standard d-pad we're used to seeing, together with an array of action buttons.
What is extremely interesting is that Nvidia announced that not only will Project Shield be able to run all existing Games available in the Google Play Store, but will also be able to stream games from a home Windows PC equipped with a GeForce GTX 650 (or higher) graphics card over WiFi. And yes, that includes Steam content! Nvidia mentioned that the ability to play Steam games via the Shield to a TV will be added in the future, but the huge selection of apps and games in the Google Play Store, users should be spoilt for choice.
Project Shield has a very special place for me, as I am finding myself gaming more on my iPad, or Android device and am often wishing I could attach my Xbox 360 controller to it for some serious gaming; but this is essentially what Nvidia have designed, so I think it will be incredibly popular.
Nvidia have not yet announced a price, but have said it will be coming to the US and Canada in the second quarter of 2013.
What do you guys think? Will you be buying Project Shield?