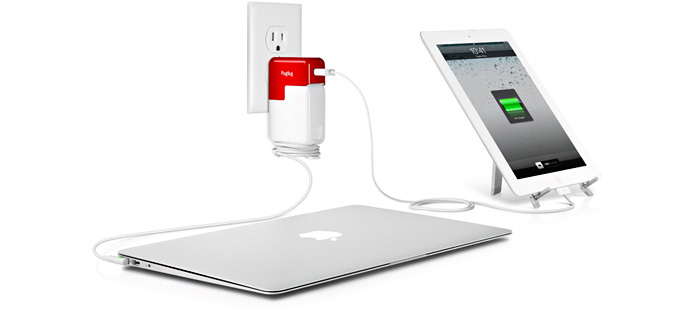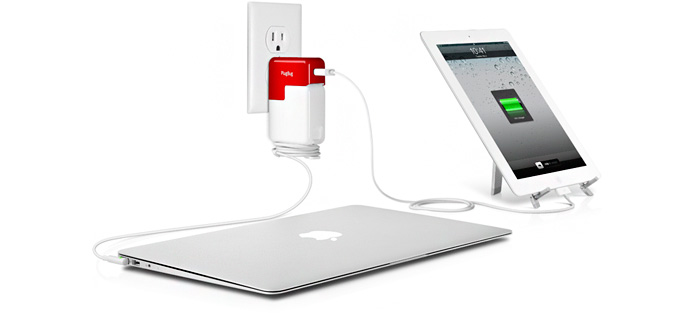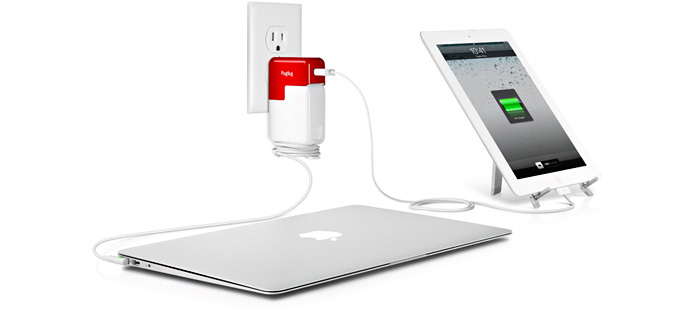 Sick of carrying around an extra bulky charger for your iPhone, iPad or iPod when you already have a MacBook? PlugBug to the rescue.
A beautifully simple little product, the PlugBug from Twelve South piggy-backs on to the top of your existing MacBook charger and allows you to charge two Apple devices from the one wall outlet.
Providing an impressive-yet-safe 10 watts of power to your iOS device while still leaving enough juice for your MacBook, the PlugBug has the added bonus of charging your iPhone or iPad faster than via USB connection.
Small and compact, the PlugBug frees up a wall outlet and is the perfect travel companion for the hotel-room electronic juggle.
Price: $35