Google Chrome for iOS is one of the most popular browsers for iOS, falling short only to Safari, and today it only gets better with Google updating its popular browser today, bringing the app to version 26.0.1410.50. The update brings a few nice additions, together with my personal favourite feature I have been waiting a long time for – full-screen browsing.
Users can now print web pages directly within Chrome for iOS with Google Cloud Print, or alternatively AirPrint, and save pages as PDF files to a personal Google Drive account.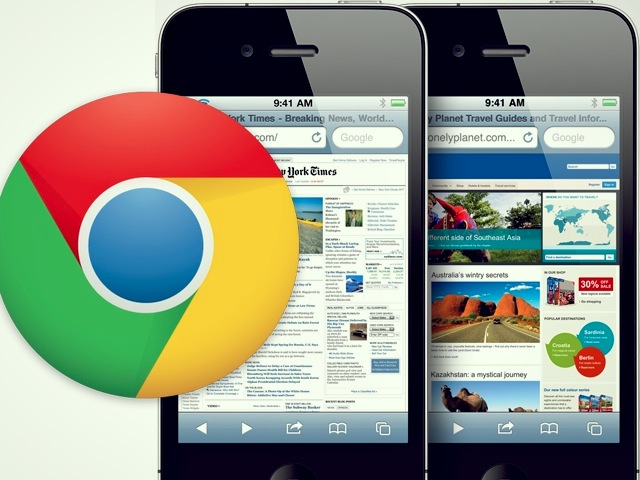 In addition, there are a few UI changes made which have been necessary to make the full-screen mode work. There are no buttons or settings to turn full-screen browsing on or off, you simply just scroll down a webpage at which point the omnibar will disappear leaving the webpage taking up the full-screen. Simply scroll back to the top of the webpage to bring back the omnibar. Interestingly, there was a Jailbreak tweak that provided the exact same function, which Google clearly seem to have 'borrowed' and implemented.
There are also a few undocumented stability and security improvements, together with the standard bug fixes that come with any update.
Here's the full changelog for the Chrome for iOS update:
What's New in Version 26.0.1410.50
Fullscreen for iPhone and iPod touch
-Scroll the toolbar off the screen to enjoy the full page of content.
-Quickly re-access the omnibox by scrolling back down.

Printing
-Print web pages with Google Cloud Print or AirPrint.
-Save any page as a PDF to Google Drive

Stability / security improvements and bug fixes
If you're still a safari user, the addition of the new features in Chrome for iOS make it a perfect time to check it out and give it a try. Go ahead and fire up the updates in the App Store now to get your hands on Chrome for iOS.