Glider, a classic game that long time Mac users will surely recognize, has landed on the iPhone, iPad, and iPod Touch.
The game and its multiple articulations (Glider Classic, Glider Pro, Glider Arcade) originally launched in 1988, although development halted just three years after the game became a hit. The game's simplicity is what made it so addictive — navigate a paper airplane and avoid various obstacles at all costs.
Glider Classic can be downloaded from the iOS App Store for a mere 99 cents.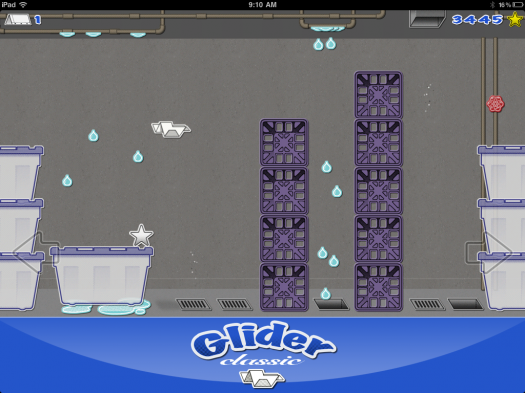 The developer says the game is coming to the Mac App Store in the near future as well. The classic Glider Pro is available as a free download, but it requires a Mac with a PowerPC processor and won't run on OS X Lion.