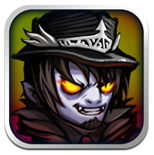 Price: $0.99     Score: 7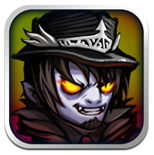 /10    Category: Games
Colosseum Heroes is the latest RPG adventure from GAMEVIL Inc.
In this side scrolling action game, you play either a vampire or a human gladiator battling against endless waves of monsters.  You loot the monsters for currency to gain new weapons or spells, or can buy premium currency/items.
Colosseum Heroes plays like other games of it"s genre: you walk out the door into an oncoming horde of enemies and fight for your life, die and repeat.  There is no plot to speak of, sadly, and though the action is exciting, the game as a whole isn"t compelling.
The controls are organized in a user-friendly manner, making the game play easy and natural.  The directional arrows and weapon buttons respond quickly to casino online touch, with no delays.
The cartoon-style graphics are the best feature of the game.  Colosseum Heroes manages to be cute and dangerous at the same time, with fun animations, great images and lively colors.
The downside to Colosseum Heroes is the learning curve: there isn"t one.  The action is intense and challenging from the beginning, without a proper tutorial.  This game is not one that a casual gamer will enjoy, as you need to understand the basics of the genre and be fairly good at this type of game at the beginning.  In addition, to finish you will either need to earn a lot of loot, or be willing to shell out money for premium items.
Bottom Line: Colosseum Heroes looks good and plays fine, but will be frustrating for players that are not already well-grounded in the side scrolling, action genre or that are not willing to pay for premium items in addition to the purchase price.
Colosseum Heroes is compatible with iPhone, iPod touch, and iPad. Requires iOS 4.0 or later.