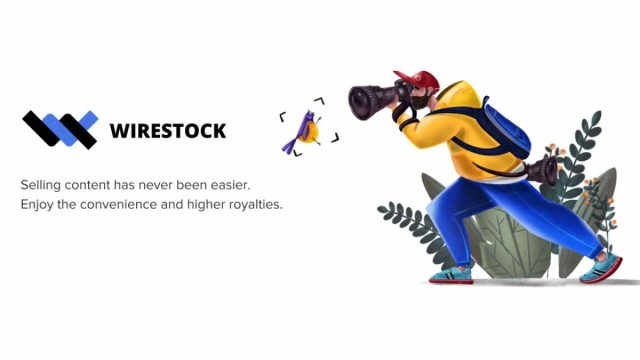 Any artist with an online presence has thought about making money with their content. For photographers, the most common way of doing so is dabbling in stock photography; but that is an industry with many major players. Shutterstock, Getty Images, and Adobe Stock (to name a few) are all huge marketplaces through which artists sell their content. However, anyone who has actually attempted to do so knows all too well that this journey is not without roadblocks.
Instead of opening up separate accounts, filling out forms, and writing metadata on their own, creators should definitely look into Wirestock—a platform that takes care of all these steps on their behalf. Selling pictures on Wirestock is as easy as it gets thanks to the platform's user-centric approach. By providing one-door access to most of the major stock content marketplaces in the game, Wirestock heightens creators' chances of making money, all the while offering many other earnings-maximizing programs. In this article, we offer a quick review of the platform, with a special focus on Wirestock's Instant Pay program.
Wirestock feature: One-door access
Selling your content through Wirestock looks very different from your average stock content marketplace. For one, you do not need to open up accounts, fill out information every time, deal with multiple payments on different sites, write your own keywords and captions, etc. Wirestock does all of this for you. A middleman between creators and marketplaces, Wirestock provides a thing called one-door access to platforms like Shutterstock, Adobe Stock, Pond5, Alamy, Getty Images, and more. All a creator has to do to sell on these marketplaces is have a profile through Wirestock.
Wirestock feature: Easy Submission
Keywords and captions have proven to be a source of headaches for many creators. Some do not have the time, some lack the command of the English language—reasons can sure be endless. However, these reasons are completely irrelevant when it comes to Wirestock. Through a feature called "Easy Submission", Wirestock takes care of all the keywording and captioning on behalf of the creator. Employing a team of metadata experts from all over the world, the platform aims at delivering the best and most accurate keywords and captions for all media submitted.
Wirestock earnings: Referral program
Wirestock's referral program is yet another way a creator can make a few extra bucks while spreading the cheer. If you're using the platform and are pleased with it, you should definitely send a referral link for your friends to sign up through, as it gets you 10% of their earnings for an entire year. The referral link can be found on the dashboard page of your account, where you can check how many creators have joined through you and how much revenue you have generated.
Additionally, the dashboard can be used to keep track of all earnings through marketplaces, without dealing with each individual one. You can even allow all the royalties through a single request (the only minimum threshold being $30).
Wirestock's Instant Pay Program
Wirestock's Instant Pay program is an addition to the platform's main services. Through partnerships with several marketplaces, Wirestock has created this program specifically for those one-time-basis, in advance sales that are different from the one-door access we reviewed above. Creators who enroll in this program are compensated for each piece of media selected by every IP partner. Ranging from marketplaces to designer tools, these partnerships are a great way to maximize your income on Wirestock.
As soon as the content is purchased, IP partners can distribute it according to their pricing model. Alternatively, they may use it for their respective projects. And if you are wondering about the rates, Wirestock has a dedicated sales team negotiating in advance for you and pays you 85% of the payout.