Dating site OKCupid has essentially put up a block against Mozilla Firefox as a result of the company's new CEO, Brendan Eich. The decision to steer users towards alternative browsers like Google Chrome or Opera came as a result of Eich's support of anti-gay marriage initiatives.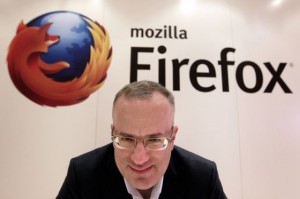 Shortly after Eich was appointed to CEO this week, three board members removed themselves from the company, though Mozilla says that the two actions are unrelated.
Since many of its users presumably use Firefox, the message that it displays for Firefox users does not actually prevent them from visiting the site. Instead, it promotes other browsers and provides an explanation as to why it no longer views the browser in the same way.
Equality for gay relationships is personally important to many of us here at OkCupid. But it's professionally important to the entire company. OkCupid is for creating love. Those who seek to deny love and instead enforce misery, shame, and frustration are our enemies, and we wish them nothing but failure. – OKCupid
Now, it is important to note that all of the controversy is based around a $1,000 donation from Eich to support California's Proposition 8, which would have removed the ability for same-sex couples to get married. Since then, Eich has (at the request of many people in the company) expressed his "active commitment to equality."
OKCupid's actions in response to the appointment of Eich may be relatively lax but at the same time, they do show that the views held by executives within a company are always going to then be connected to the company itself.
From a business perspective, Eich is one of the few people that fits the position of CEO considering that he has been with the company for many years and was previously its chief technology officer.
Despite his new-found support of equality, any action that is anti-gay is going to be met with fierce opposition in today's political and social climate.
Question – Should Eich's views remain relevant now that he "supports" equality and is CEO?
Summary

: Dating site OKCupid is urging its users to install alternative browsers to Firefox. This action comes as a result of Mozilla's appointment of Brendan Eich to CEO. Eich previously supported anti-equality measures.

image credit: firefoxmania