As it turns out, not everyone is as keen on running Apple software on their Windows PCs as you might imagine. iTunes in particular isn't universally loved by the Windows fraternity, for various reasons – often it's purely because these users have their own media player of choice. But iTunes is still the most obvious choice when it comes to backing up your iPhone, so most of us use it regardless. That doesn't have to be the case though, as there are a number of third party options to take care of your back-up and restore requirements. CopyTrans Shelbee is one of the most simple options, and while it doesn't do much more than the bare essentials, it's free and easy to use.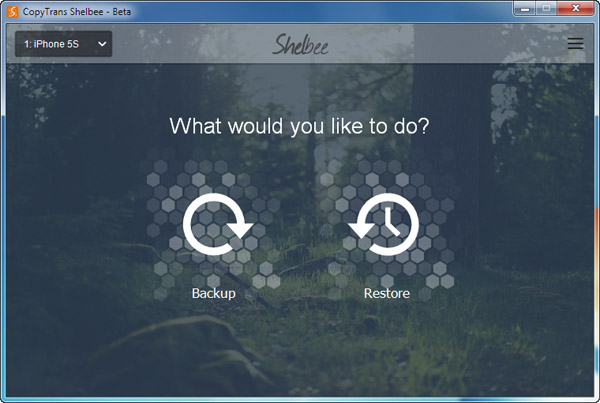 CopyTrans Shelbee is one of a vast suite of data transfer applications made by Swiss-based WindSolutions, a company focused on creating alternatives to Apple's strictly controlled software, particularly with regards to Windows users. The key to Shelbee lies in its simplicity – where many similar programs offer a variety of options and functions, this application comes without frills or fanfare, but it gets the job done.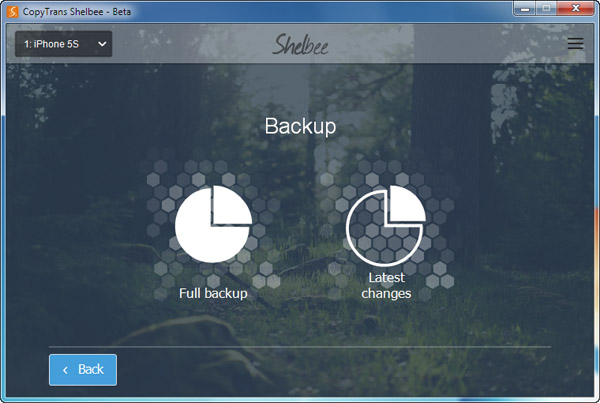 Installation couldn't be easier, with just a 6.7MB .zip file to download and extract. Once that is installed, running CopyTrans Shelbee presents you with its barebones interface – connect your iPhone to your computer, and then select whether you want to create a back-up or restore from an existing back-up. And that's really all there is to it. Windows users will be happy to know that with CopyTrans Shelbee you have full control over the target destination for your back-up data, allowing you to save your iPhone data on a USB stick, external drive or any other storage option.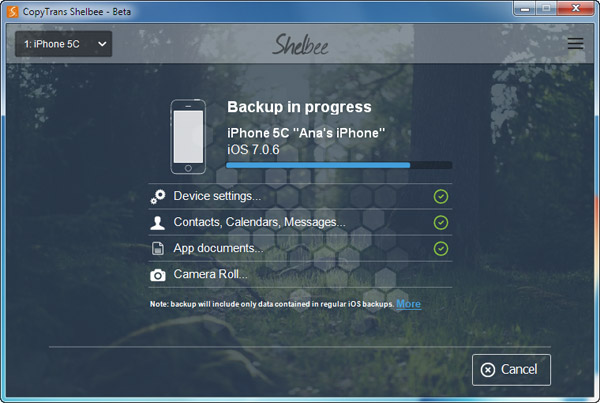 You aren't spoilt for choice with Shelbee, but there isn't really much more we could ask for from software of this sort – especially when it doesn't cost a cent. Users with a few iDevices will be happy to hear that you can save multiple back-ups and select which to use when running a restore, and CopyTrans Shelbee is also a troublefree solution should you want to restore your old iPhone's settings, contacts, email accounts and more to your shiny new iPhone 6. It must be mentioned that during testing the CopyTrans Shelbee software crashed frequently on a number of Windows PCs, but the non-uniform nature of Windows-based computers makes it hard to point the blame at the software itself, and it performed without hitch on other rigs. When it works, it works continually and without error. All in all, while there isn't a lot to get excited about here, this is a useful application for anyone looking for a non-iTunes based backup solution.
Grab it here…