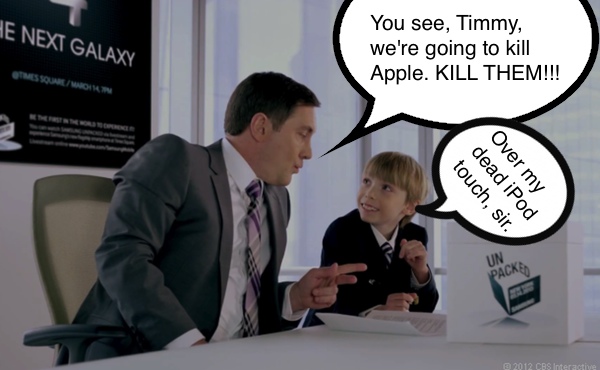 Strange days indeed. Although Apple's iPhone market share is convincingly up, Wall Street types are sounding the alarm that the company is on its last legs. The threat? Samsung's just announced Galaxy S IV, which won't go on sale for more than a month. Unless Apple has a low cost iPhone up its sleeve, they are doomed (again).
"The only hope for Apple and its suppliers is the possible launch of a low-cost iPhone later this year, which may help the US company to gain market share in fast-growing emerging markets, such as China," said Capital Securities analyst Diana Wu told the Wall Street Journal.
Why do otherwise intelligent say such, well, stupid things?
And, unit volume market share, really? As if that's the only factor worth considering. For example, Apple's profit share and dominant position in third-party app development mind share say otherwise.
And, for what it's worth, iPhone market share has been up two quarters in a row and not just in the US. In fact, not only is the iPhone 5 outselling Samsung's Galaxy S III, but so is the previous-generation iPhone 4S.
Will iPhone share fall? Almost without doubt. Just assuredly it will rise again when the company ships its next-gen model(s) later this year.
Low Cost iPhone Threat
And, how worrisome is Samsung's newest phone? There's no question that it's a good device, yet all but the most partisan fandroids view the Galaxy S IV as less refined than the iPhone 5.
The fundamental issue with the S IV and the rest of Android universe is that it lacks OS-level integration and services. They just don't work as well while Android security issues make malware a real and growing threat for average users, something that just isn't a concern for iPhone owners.
Assuming Apple does ship a low cost iPhone that offers the company's superior integration, app support, build quality and relative platform security for $200 or less (unsubsidized), it's clear that absolute market leadership is well within Apple's grasp…
What's your take?