A New Zealand court has ruled against Kim Dotcom, choosing not to allow him to see the evidence that the United States plans on using in its attempt to extradite him. Since all of Dotcom's data was taken away from him during a January 2012 raid, his lawyers say that a proper legal defense cannot be setup, therefore making the case unfair.
The US has been given a free ride to cherry pick whatever allegations they want. Now, there's not an even playing field in the extradition proceeding. It's an unfair situation. – Ira Rothken, Dotcom's lawyer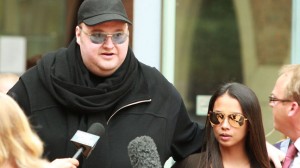 Without any way to appeal the Supreme Court's ruling, Dotcom's lawyers will practically be flying blind as they attempt to fight a request to extradite the man who previously was in charge of MegaUpload. The US is looking to extradite Dotcom based on the pretense that he violated certain laws because of the content that was illegally on the site.
The NZ Supreme Court's 128-page ruling says that because extradition is not equivalent to guilt, a defendant is not entitled to the same "procedural guarantees."
There's never been a case that we could find, in the history of western jurisprudence, where a cloud storage provider was ever held criminally responsible for the acts of users and user-generated content, – Ira Rothken
Two lower courts, the District Court and the High Court, had previously ruled that Dotcom should be allowed to see all of the information, including that which was taken away during the raid. However, a Court of Appeal provided a different ruling and now the Supreme Court has agreed.
Dotcom responded to the ruling on Twitter with a sad face and went on to say that the fight is not over. His lawyers are still hopeful that they can win the extradition case. That hearing has yet to be scheduled but should happen this Summer.
🙁

— Kim Dotcom (@KimDotcom) March 20, 2014
Being defeated is often a temporary condition. Giving up is what makes it permanent.

— Kim Dotcom (@KimDotcom) March 20, 2014
Question – Do you think Dotcom will win in the extradition hearing or will he end up in an American court?
Summary

: The NZ Supreme Court has ruled against Kim Dotcom, stating that he cannot have access to the data that was taken during a January 2012 raid. Without the data, his lawyers say that they can't prepare a complete defense for an upcoming extradition hearing.

image credit: thetruthseeker