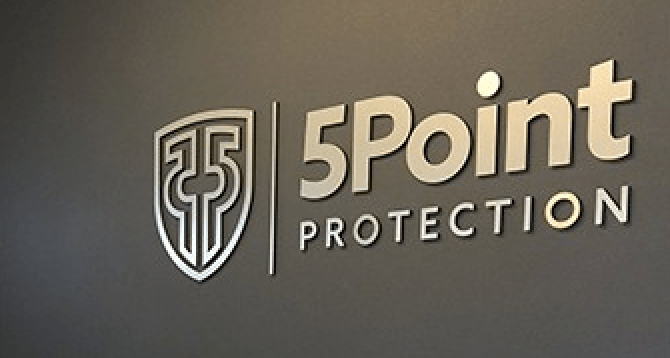 Dibond technology traces its roots in the year 1992 and has since been an industry leader. Traditionally, production required ordering pre-cut aluminum sign blanks, then using vinyl cutters to craft and apply huge stickers onto the panel. For a couple of years, screen printing provided a more efficient method, but was limited in terms of size and intricate designs.
Today's UV digital printing process skips the curing phase for a faster turnaround time. Dibond printing can be done in as little as 5 minutes, yet remarkably produces an even more vibrant display. Fabricated from two aluminum sheets with a polyethylene plastic core, it cuts back half the cost and weight of conventional metal signages. Dibond signs are gaining rapid popularity as firms and establishments realize the value of the investment.
Excellent stability for indoor and outdoor applications.
Dibond is more durable than PVC, Plywood, Coroplast or other boards with its 10-year lifespan. Rust, water, moisture and rot resistant, with low thermal expansion compared to plastic and non-fading quality, the hardy signage weathers quite well. Quality performance can be expected from Dibond over the years, giving companies the perfect long-term sign solution.
Highly versatile aluminum composite material.
Dibond is suitable for use across architectural, POS / POP display, exhibition, photo mounting, interior design, billboard, property development, industry and transport signage markets. Given the material's unique composition, Dibond can be routed, folded, over-painted, and can be cut to your desired custom three-dimensional shape. Specifications range from .040 to 3mm thickness. Dibond arrives in a myriad of finishes such as white, polished or brushed silver and gold, or laminated designs.
Dibond signs are easy to install and maintain.
Lighter in weight than raw aluminum, Dibond is ideally used for large signages. It can easily be hung, set on a stand or frame, installed on walls- whether wooden or concrete, attached to a post, riveted, drilled, or screwed to any surface. Cleaning efforts entail merely the use of soap and water to restore its pristine shine.
State-of-the-art printing technology yields stunning displays.
Being the flattest panel in the market, Dibond offers a superior surface optimized for displays. Dibond printing delivers full-color, richly saturated images, complemented by the ultra premium metal look of Dibond finishes. What's more, the modern signage enables double sided printing to substantially boost your brand's popularity with better visibility.