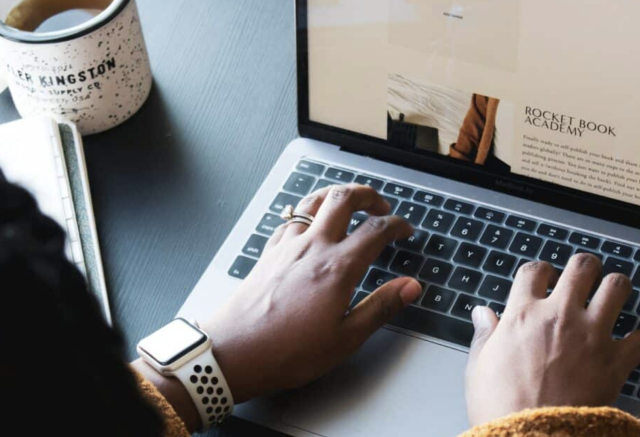 Bloggers are known for spending most of their time in front of a computer. However, we live in a time where mobile browsing overtook desktop time – which is why it's not surprising that bloggers have also jumped on this train. With that in mind, there are several do's and don'ts that you'll want to remember if you are one for mobile browsing.
DO: Use Your Smartphone for Quick Repliers
Smartphones make it easier for you to connect on the go, without necessarily having to turn your computers on. If you get a lot of comments on your blog, it's fine to use your smartphone to reply to them.
When it comes to replies, it's ok to have a small typing error here and there. Plus, that live engagement will keep your audience hooked, which will certainly help you build up online visibility.
DON'T: Format Long Articles on Smartphones
When you are writing on a smartphone, you can't see as clearly as you would on a computer – not to mention that half the screen is covered by the smartphone keyboard. As a result, it can be really easy to make a grammar or formatting mistake – not to mention the time it would take to create the blog. When you have a longer article, you might want to stick to a regular computer, as it improves readability.
DO: Use Your Smartphone for Micro-Posts
While long posts are not appropriate for smartphones, microblogging is a completely different story. Microblogs combine instant messages and blogs, which makes them the perfect choice for a smartphone.
You can use some snappy short content and a couple of pictures to keep your audience engaged between the long posts. They can also be very helpful if you are traveling or commuting a lot without your computer, but don't want to stop posting and damage your SEO.
DON'T: Get Stock Images Using a Smartphone
Stock picture libraries represent a good option when you need to add an extra splash of color to your blogs. However, when you get the pictures from stock libraries, the quality is cut down to fit the smartphone format. You could use Google images to get better-quality pictures, but the visibility on your phone will be lowered. It's better to leave this particular task for desktop work, as it can save you both time and nerves.
DO: Use Smartphone Apps to Edit Your Pictures
There are plenty of smartphone apps you can use to edit your pictures, something that is not as easily found on a desktop computer. These apps can format the images in the style that you want them to be, no matter if you need them for desktop or mobile.
Generally, if you are into micro-blogging and post a lot of pictures, these smartphone apps can certainly save you a lot of Photoshopping (or whatever image editing program you use).
The Bottom Line
If you are constantly on the move, mobile blogging can prevent your blog from going into inactivity. You just need to blog correctly and know when to use your smartphone, and when to leave it for your computer.