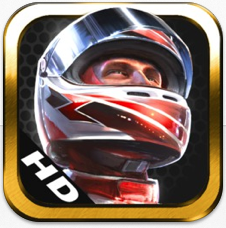 Price: £1.99     Score: 10/10      Category: Games
Chillingo Ltd, the same guys behind the great Cut the Rope game, bring a brilliant racing game to the iPad. Draw Race 2 HD uses intuitive controls to manoeuvre a racing car around a track using your fingers to draw a path for the racing car to take.
A unique, touch-based racing game developed by RedLynx, the creators of Trials HD, DrawRace 2: Racing Evolved is the groundbreaking sequel to the critically acclaimed DrawRace and improves on its predecessor in every way, from the inclusion of a new turbo button, a host of online options, and new, highly detailed 3D tracks.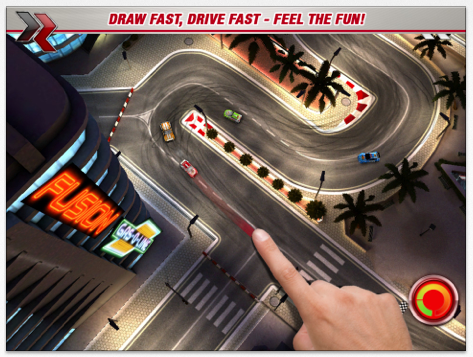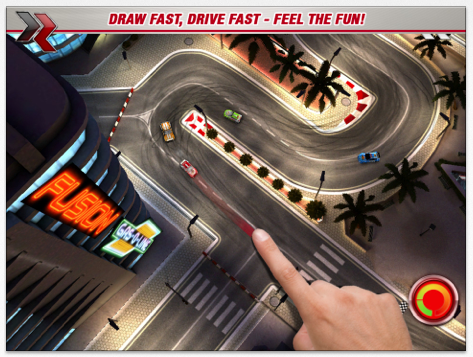 You'll have to alter the pace in which you draw the path to simulate acceleration and braking for corners, to ultimately beat opponents and set a time to earn stars. There is also a boost button that can give a burst of acceleration to leave your opponents in your dust.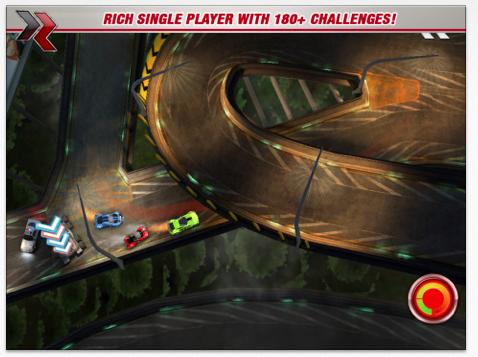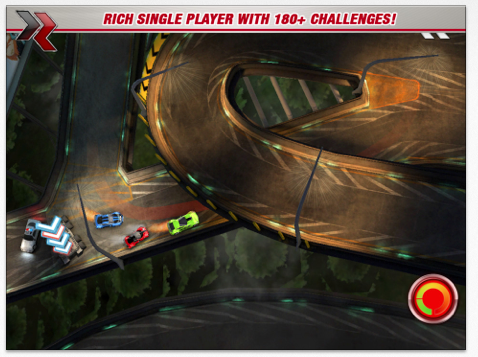 The game is full of fantastic levels with over 180 challenges across a variety of tracks all differing in complexity, from those that are a simple circle, to those that will have you feeling dizzy drawing the path.
• Huge single player campaign with over 180 challenges, a gymkhana skill game and tons of content to unlock.
• Realistic car physics, learn how each one handles and find the perfect racing line.
• Gorgeous, highly detailed 3D tracks featuring ramps, slopes and tilts to test your driving skills.
• Drive everything from Arctic Rally cars, to V12 Supercars in your quest to become the champion.
• Race against your friends with hot seat or online through the all-new Friend Challenge mode.
• Use the Turbo Button wisely to gain the edge over your opponents.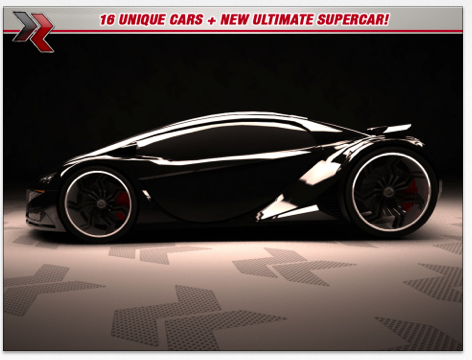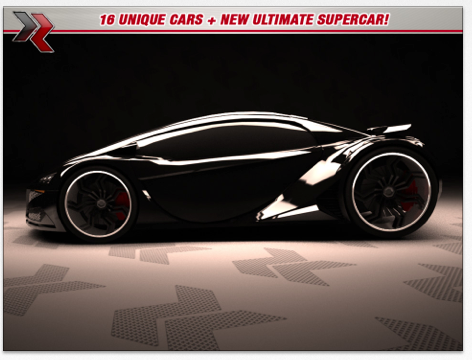 There are a multitude of different cars to choose from, with a super car available for an in-app purchase to beat those opponents or times you're struggling with. The graphics on Draw Race 2 HD are fantastic with real levels of detail and what is great about this game is the sheer selection of cars that are available. In addition, Draw Race 2 HD is hooked into GameCenter and includes the ability to challenge your friends to see who will be the best on the track.
Overall, the game is fantastic, and I cannot find a bad thing to say about it. It is available in iTunes for £1.99 and will be a game that will definitely find a permanent place on your iPad.