Today, Dropbox introduced its new photo sharing and storage application, Carousel. In its ever-expanding attempt to become the de facto service for any type of cloud storage, the introduction of Carousel may bring more people on-board to Dropbox itself.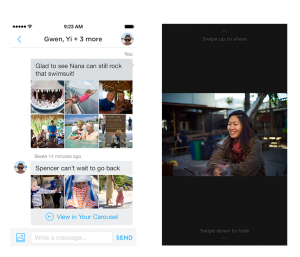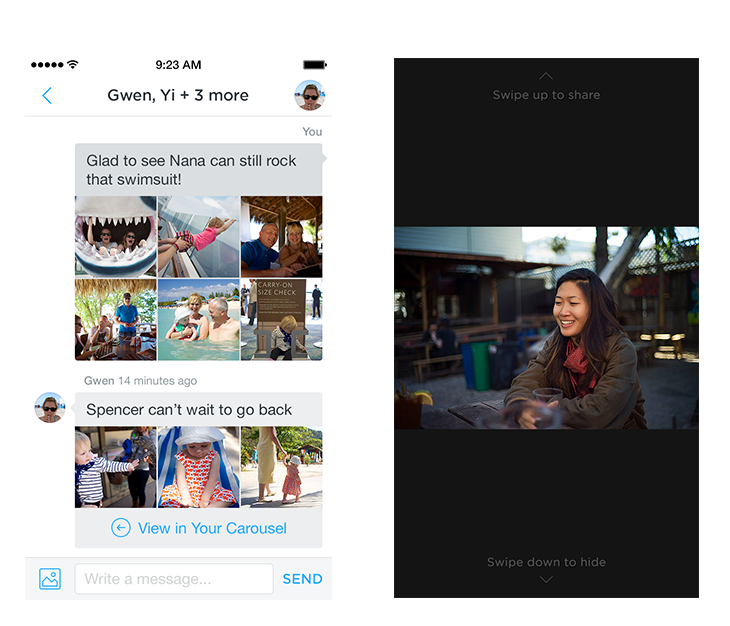 Both apps work together and in doing so, Carousel grabs photos and organizes them by time, date, and event. iOS and Android users are also able to use the app in order to send photos back and forth, with the option of saving them to a collection.
With a timeline-based interface, it is easy to scroll back and forth to see what photos were taken when and by allowing people to share photos as well, it may become "one place for all your memories," as Dropbox calls it.
The free application is currently available on mobile platforms but considering that Dropbox is a cloud storage service, it seems plausible that accessing and sharing photos will be possible on a desktop computer in the near future.
Carousel is still based upon and requires Dropbox, so storage is equivalent to whatever your plan already allows for (which could be thousands of photos.)
We'd like you to meet Carousel: a gallery for all the photos and videos from your life. It combines the photos in your Dropbox with the photos on your phone, and automatically backs up new ones as you take them. Carousel sorts all these memories by event so you can easily travel back in time to any photo from any date. – Dropbox
During the unveiling, Dropbox CEO Drew Houston stressed how easy it is to store images with Carousel and he also made sure to point out why Carousel is unique when put against other galleries.
While the potential storage is limited by one's Dropbox plan, that amount is likely higher than a phone's internal storage, making it much easier for someone to hold onto all of their photos in their pocket.
Question – Does Carousel make you want to use Dropbox more?
Summary

: Dropbox has introduced Carousel, its photo sharing and storage app. Carousel organizes photos and allows for them to be shared with other users. Storage is only limited by a user's Dropbox plan.

image credit: idownloadblog