If you've ever felt sudden panic rise when you realize you've accidently deleted a file you can't recover, don't worry, you are not alone. Many of us go through the same heartbreak of losing an important file before examinations or meetings. The decline in productivity this causes, not to mention the anxiety, is astonishing. However, with EaseUS data recovery wizard 11.0, any file can be retrieved. This data recovery software can help you regain deleted, formatted and lost information from your PC, laptop or removable devices such as USBs, quickly and efficiently. It also ensures that the quality of these files remains untouched.
What is so great about EaseUS?
Created in 2004, this international brand was created for data backup, data recovery, and disk management's fields. It also provides benefits to data security and improves user experiences, according to the company. The brand has put in research and created products in line with advanced technology. This software makes digital life easy and tension free. With nearly 12 years of experience, this company looks like the real deal. The company has over 100,000 customers and a number of businesses, enterprises, organizations and service providers in the mix. Its services are available in 160 different countries. It also offers support through online help desks and tries to solve user problems around the clock. From the companies' description, EaseUS seems like a useful company. It also has a range of services for its users.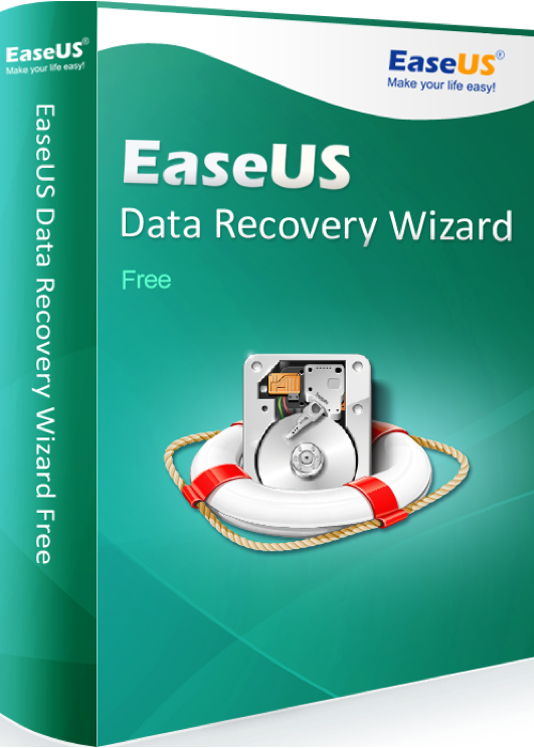 Services:
The EaseUS solution offers free data recovery software, Backup software, and Partition manager.
Hard data recovery software:
EaseUS helps you retrieve lost and deleted data from different outlets. Whether its photos, emails, audio files, Doc files, music or more, you can easily find it. This can be found on the hard drive, memory card, USB, digital camera, mobile, or any other storage outlet. Hard drive, SSD, and other outlets can be difficult areas to restore files from. Moreover, retrieval may damage files. However, EaseUS makes use of sophisticated technology and keeps it intact. On your PC a data recovery wizard restores files that are corrupted or damaged. You can even select information from a micro card and retrieve the lost information. If you have a USB and have lost data due to a virus attack or accidental deletion that this software can help you with that as well. Moreover, information lost due to hardware crashes, and other formatting issues may also be resolved through this device.
Backup and storage:
The company also provides an extensive platform for private institutions and businesses to store their data safely. Todo backup workstation offers an entire solution to storage needs. For Businesses, there are three options, professional, server and unlimited. For home based use, users can use the free service or get Partition Master Professional for a more refined use. You can easily protect your data and through the software's central Management, you can control your data from all the machines. It also provides an effective deployment solution.
Partition recovery:
Recover data from lost partitions due to re-partition, improper cloning, boot manager, system reinstallation or disk accidental deletions. There are many options to choose from. Some are directed at businesses, others are for home-based use. The solution is easy to implement and you won't need help from third-party IT companies.
Product technical specifications:
Operating System: Windows 10, Windows 8.1, Windows 8, Windows 7, Windows Vista, Windows XP, Windows Server 2016, Windows Server 2012, Windows Server 2008, Windows Server 2003
File System: FAT(FAT12, FAT16, FAT32), exFAT, NTFS, NTFS5, ext2, ext3, HFS+
CPU: at least with x86.
RAM: at least 128 MB.
Disk Space: 32 MB required for installation.
Pros:
Specific and thorough: The quick scan and deep scan functions can hound down any deleted document, no matter how old. If you have lost videos and photos, do not worry, this software will track them down in no time. Moreover, the scanning is done comprehensively so no zone is left unturned.
Time efficient and reliable: The software can import and export results from scanned files whenever you need them. If you want to recover files at a later time, just save the result and resume whenever you like. From deleted, corrupt to damaged files, this life saver can help protect and retrieve any file you might have lost.
Easy to implement and operate: This recovery software is very easy to use. It does not require any high-level technical skills and is perfect for beginners. Data losses, deleting, hard drive damage, virus attack, operating system failure, RAW partition and other catastrophes will not ruin your data.
Fast and economical: This software lets you review the data you are about to retrieve so it does not take added space on your desk. It's also very economical, considering its rivals on the market.
Available in 20 different languages, has round the clock technical support and 30 days money back guarantee.
Cons:
Space issues: This software download does take a lot of storage, though, and you must have 32 MB worth of space in order to download it. However, this amount is normal for any application or software.
Premium services: Some of its services are only limited to paying customers. However, a lot of options are available for free.
Customer marks and reviews:
On the company page, there seems to be a lot of happy buyers. The software has a total of 253 reviews at the time of writing. Most of the customers seem satisfied with their purchase and cite it as the holy grail that saved them from a disaster. One customer, Mark Maac, claims:
"I just bought your software after Best Buy Geek Squad said they couldn't recover my data off my flash drive. Your recovery software worked great and saved me several weeks of work. Your software is terrific. You saved me."
Overall, the number of positive feedback outweighs the negative remarks.
Verdict:
EaseUS data recovery wizard free 11.0 is a useful tool for every person who operates technical devices. This can help retrieve files, even if they are corrupted or damaged. Moreover, it also has an efficient service for data storage and partition solutions. Overall, this software is a saving grace for when you lose your data and there is no way of retrieving it back.