The gaming laptop has been an increasing phenomenon in recent decades. And, as technology reaches new heights, the gaming laptop has transformed into a truly impressive piece of kit. The increasing degree of flexibility compared to their desktop counterparts has raised their profile even further.
Gaming on such laptops comes in many forms; whether it be playing the best and most up-to-date PC games or even playing a simple bingo game, a gaming laptop is imperative in producing the best and most memorable experience that money can buy.
It's this rise in online gambling that has been incredible – by March 2019, 37% of all betting in the UK was remote with a gross gambling yield of £5.3 billion. Hence, as the increase in users continues, the need to develop stand-out machines increases too. Here are five gaming laptops to look out for.
Alienware Area-51m
Where better to start than the most powerful gaming laptop on sale? The Alienware Area-51m sounds frightening and the price really is – over a whopping £2,000 at Currys PC World is not exactly a drop in the ocean. But, for gamers out there, this is certainly one to consider.
Everything included in the Alienware is user-upgradeable, including replaceable graphics and a socketed Central Processing Unit (CPU) so it can be as powerful as you want it to be. It is a hefty piece of machinery, but it's certainly easy to look at, and, with virtual reality readiness, the Alienware can take your gaming and gambling – imagine touring a virtual casino with one of these – profile to new heights.
Asus ROG Zephyrus S GX701
The longer the name, the better it is, right? Well, that's clearly Asus' motto with the ROG Zephyrus S GX701 practically a tongue-twister. But, the laptop itself is just 0.7 inches thick, filling the device with raw power. Any PC game can be played on Ultra with the laptop's size making it easy to take everywhere with you and game and gamble on the move.
The Asus also possesses brilliant Red, Green and Blue (RGB) lighting, enhancing the user's experience. Full of beauty and packing a punch, the Asus does not come cheap at £2,200.
MSI GS65 Stealth
What is it with laptops and long names? Well, the MSI GS65 Stealth follows in the Asus' footsteps with its mouthful of a title. And, the MSI's 0.69-inch thickness comes in just that extra bit sleeker than the Asus.
Yet, it is extremely powerful for its size and, thanks to a fast display and efficient thermal control, the MSI promises unlimited fun and entertainment.
But, where the MSI totally comes up trumps is on price. At just under £1,300, the MSI is incredible value for money and is definitely the cheapest on this list.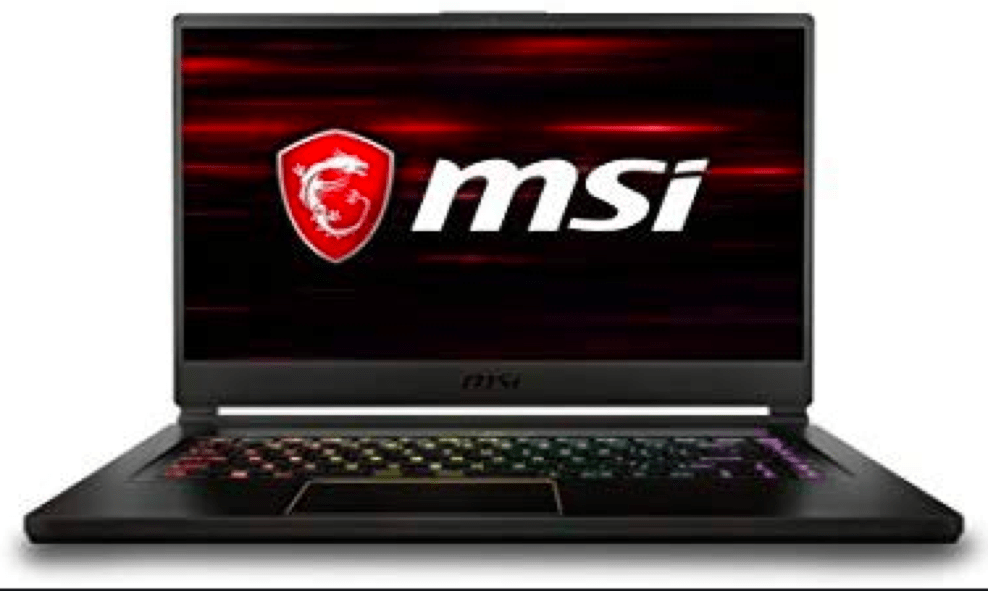 Razer Blade
The Razer Blade continued to make its name in the gaming world despite its longevity at the top. What makes its latest 2019 model a step above is the inclusion of a Nvidia GeForce RTZ 2080 graphics card which provides users with stupendous levels of gaming realism, speed, power efficiency and immersion.
At just over £1,500, the Razer Blade cannot be bought on a whim, but, with style, power and realism more-or-less hitting you in the face, this laptop must surely be considered.
Lenovo Legion Y740
The complete package in gaming laptops, the Lenovo Legion Y740 is an all-rounder in its industry. Powerful internal components and modern Nvidia discrete graphics enhance the Lenovo's attractiveness whilst its efficient and effective thermal cooling management and high refresh rate promise unrivalled gaming.
Awarded the best-in-class system lighting, the Lenovo is said to produce "near-perfect gaming." The only thing not exactly perfect is the price tag; the Lenovo will set you back £1,799.
An Author at Tapscape that keeps you updated with the latest Technology news.