With everything going digital it makes sense to have an electronic will to go along with traditional papers.
Apps like EZ Estate make estate planning and its associated complications easier, especially for those who want an added peace of mind. Let's take a look at what it has to offer.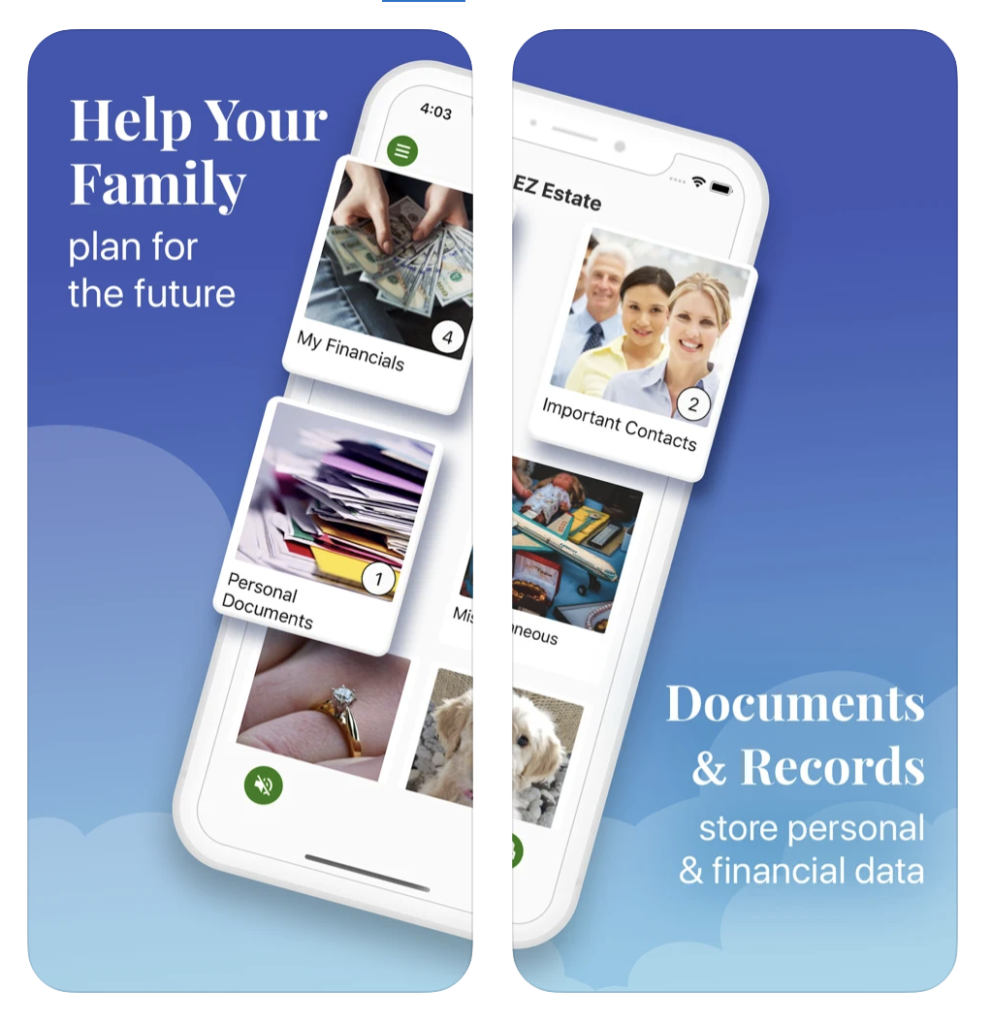 What is EZ Estate?
EZ Estate is an app that covers just about everything in the final affairs aspects. It's a bill organizer, funeral planner and will, trust and estate medium in one.
As a digital estate recorder EZ Estate can record instructions and information after the individual has passed on.
You may have thought about what happens to the most important things after you've passed. The will, retirement papers, life insurance and payment booklets, as well as the most important documents should be placed in the right hands.
EZ Estate is an all-in-one app that can handle all estate planning processes, such as payments, bills, retirement benefits, documents and more. Log in, share the details and your family will be able to find them without trouble.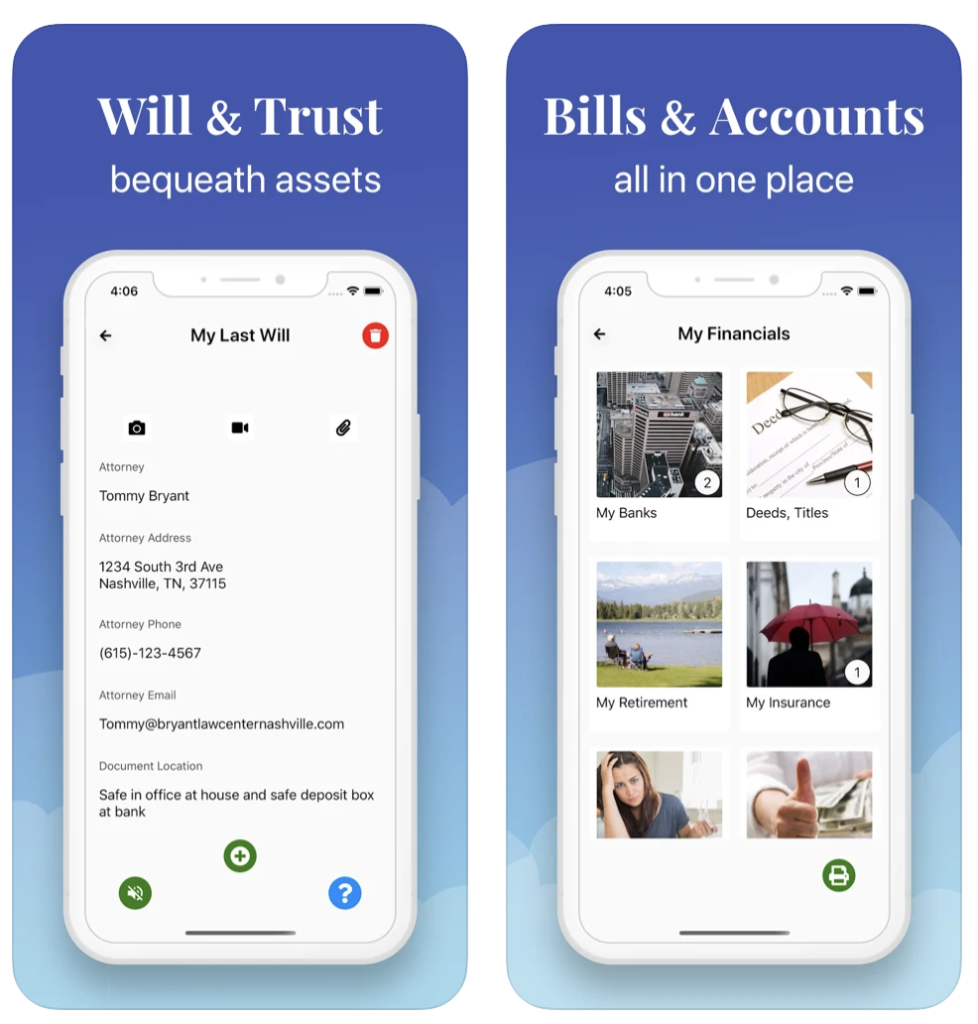 EZ Estate Features
Legal Documents
The app can store Power of Attorney rights, living will and wills, and car, medical and life insurance policies too. Aside from that, users can store documents regarding debt, rental properties, retirement funds and more.
Being an app accessing or changing them is as easy as opening your smartphone.
Bequest Assets
Users can assign items, money and property in particular. For instance, a specific asset can go to a specific heir. The assigning aspect is unlimited and users can add as many bequests as they like.
Burial and Funeral Planning
EZ Estate can pre-plan any and all burial and funeral processes. It has the ability to record requests regarding the funeral services and the funeral to accommodate what the user wants upon his or her passing.
Security Protection
EZ Estate makes use of modern protection to keep important documents safe. Aside from the usual passcode the app also has a time-sensitive password entry for accessing financial details.
Conclusion
Download the EZ Estate app and start preparing for the future. The app is designed to provide utmost peace of mind in all things estate planning.