The US Food and Drug Administration has announced its final round of guidelines for e-cigarette companies submitting their premarket tobacco product applications. This ensures that these companies finally have an understandable strategy to try and advertise for their products. Although they must still attain authorization from local, state, and federal governments, companies at least can attempt to start the process of doing so.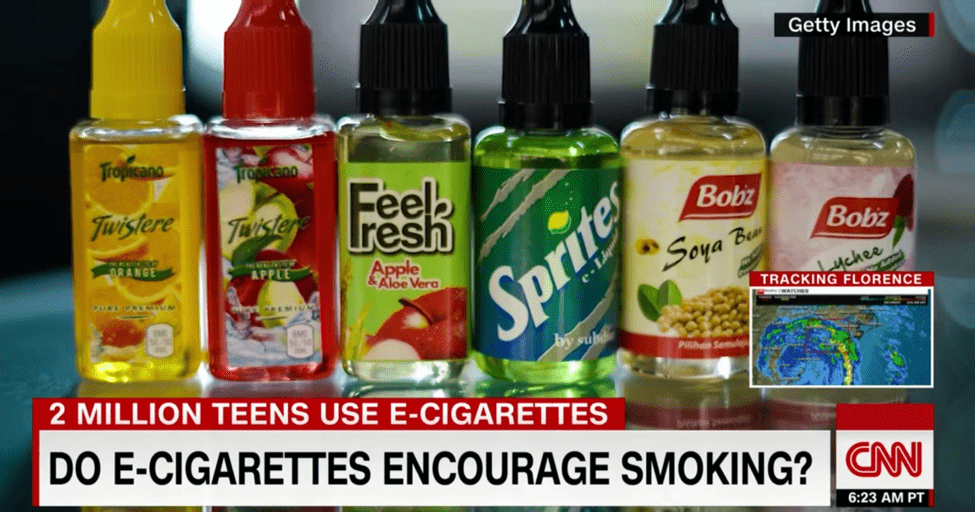 Since a federal judge ordered the FDA to speed along their process of investigating the thousands of e-cigarette products currently in US markets, the regulatory agency has been scrambling to meet the demands. This demands comes as a result of lawsuits made by multiple health groups, which claim the FDA has acted unethically and illegally by allowing unauthorized e-cigarette manufacturers to keep their products on the market. This potential lack of oversight, they fear, is adding to an "epidemic" of teen vaping, and the consequences that lay with such an epidemic are as of yet unclear.
What is clear is how addictive nicotine is, and the many well-known diseases and health problems that are linked to tobacco usage. Until the FDA has a clear understanding of the possible health risks of vaping and e-cigarette usage, health groups are demanding that their marketability is limited. It is clear that organizations are acting preemptively, in case another health revelation like linking lung cancer to tobacco usage is unearthed in the near future.
What also must be considered, besides the risk that e-cigarettes themselves pose, is how effective they are in their intended purpose. Many, such as the vaping giant Juul, market themselves as handy aids to adults quitting their tobacco habits. People often buy e-cigarettes in the hopes of quitting cigarettes or other forms of tobacco consumption, and the statistics are as of yet unknown as to whether this is an effective solution for those looking to quit. It very well may be the case that all e-cigarettes do is provide smokers and nonsmokers alike an equally dangerous, if not more so, alternative to vaping.
That being said, it is currently all up in the air. Currently, vaping products are under fire despite having done relatively little harm. With the exception of a smattering of battery explosions, e-cigarettes have shown themselves to be thus far, relatively harmless when compared to tobacco usage. It is a fact that they are much less dangerous than tobacco products when comparing carcinogen count and use-related issues. And despite the usage by teens and other traditional non-smokers, one still has to be 18 to buy e-liquids and e-cigarettes themselves.
There is little a company can do to keep people from buying their products if their products are good enough. Indeed, there is also little push to keep alcohol companies from limiting their marketing abilities, despite the high rates of youth binge drinking in the US. The stigma against e-cigarettes is an odd one, and seems more to reflect the United State's now characteristic fear of the unknown or novel. On paper, the benefits of e-cigarettes far outweigh the risks. However, that doesn't seem to be the case when coming out of the mouths of lobbyists.