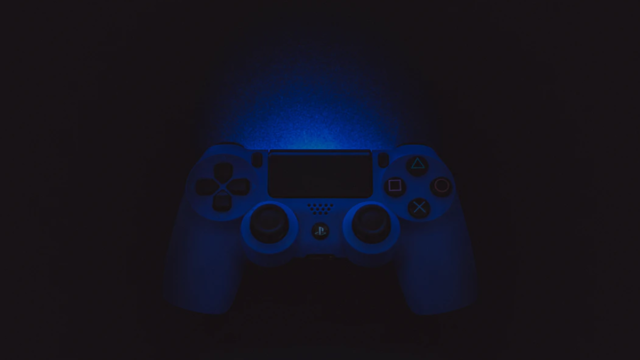 FIFA is one of the most famous soccer simulation games ever since gaming became a thing. It's responsible for making a few bold moves that completely changed the game forever in the past. It's currently the most played soccer video game on the planet, and it keeps evolving into an even more accurate simulation every year.
Keep reading and allow Top Gear Gift Cards to give you a quick overview of all the latest features added to the latest FIFA title. Some of them are truly revolutionary, and players worldwide agree that the new FIFA 20 title is worth checking out.
Volta Mode AKA Street Football
The biggest and perhaps the most expected feature added to FIFA 20 is the street football mode called Volta. Seasoned FIFA players loved this mode in older games, but sadly, it was removed a few years ago. After years of waiting, the mode is back once more.
With that said, it's completely different from the FIFA Street series, which puts the focus on realism. Players choose teams of 3, 4, or 5 players and put their skills to the test in back alleys and small street football arenas.
Top Gear Gift Cards thinks that creating your own player is the best move, but they also like the fact that players can control the biggest names in the sport, including Cristiano Ronaldo and Lionel Messi. Naturally, the mode is available for local games as well as online matches.
Improved A.I. Better Movement And Positioning
Many players agreed that FIFA's A.I. needed an improvement, and it seems that EA Sports took the advice seriously. They improved the A.I. with better-defending systems, reduced the number of auto tackles, and helped create a more fluent game overall.
The matchmaking systems are also improved, providing better match-ups and leading to a much more realistic experience. In other words, gamers will now be able to use their team's height advantage and other features to get an edge over their opponents.
Better Passing
It's obvious that EA Sports want to create a realistic football simulation because they keep improving how the game works year after year. As a result, everything in FIFA 20 is much harder, including passing.
All 180-degree passes and those made from awkward positions are now much easier to intercept. Direct passing, on the other hand, is easier to perform and harder to intercept. The position of the player will dictate the likeliness of making successful passes. Top Gear Gift Cards thinks that this was definitely the right move to make. Good going, EA!
Timed Finishing and One-On-One Matchups
The timed finishing feature was first added in FIFA 19, so it's only expected to get some sort of tweaks in FIFA 20. The latest tile makes it harder to score, as the green timing window is significantly reduced. Top Gear Gift Cards agrees with this change as well as it promotes skill over luck.
All 180-degree shots and those made from difficult situations are less powerful, accurate, and precise. Scoring with headers and volleys is also harder due to reduced accuracy. The only positive change is for one-on-one finishing moves that become easier when compared to the previous title.
Chained Skill Moves
Skill moves are what separates the beginners from the pros. Top Gear Gift Cards loves watching pros dribble the ball around the stadium, and now, things will change forever.
The huge advantage of using chained skill moves will now become much more difficult. Unlike before, chaining two or more moves is much harder, and players will have to practice for months until they get things right. Even so, the chances for error are drastically increased.
More Realistic Goalkeepers
Anyone who played FIFA in the past few years can agree that goalkeepers seem like they have superpowers because they can block some pretty incredible shots.
FIFA 20 puts an end to unrealistic goalkeeping and strips goalkeepers of their powers. They are now much less effective, and their movement skills are also decreased. Top Gear Gift Cards is a little sad about that because they loved dominating matches with defensive plays and incredible goalkeepers.
Improved Ball Physics
FIFA 20 got a completely new ball physics system designed to improve realism. The ball moves much more realistic through the air, as spinning and bouncing affect overall trajectories.
The Bottom Line
If you're a fan of FIFA like Top Gear Gift Cards, FIFA 20 is definitely one of the best games in the series for the past few years. It brings some significant changes designed to promote skill over chance, and professional players are more than happy for a new challenge.
FIFA games are making huge steps towards complete realism. We are more than excited to see what changes it will bring in the following games.