[app url="https://itunes.apple.com/app/id534203582″]
Developed by ABBYY, FineScanner is an app for iPhone which allows you to scan documents on-the-go – just by taking a picture.
Whilst the first iPhone scanning apps were plagued by the low-resolution capabilities of the first few generations of iPhone camera, the iPhone 5/5S can deliver amazing photo quality. Combine high-resolution photos and innovative software which can translate a photo into a document and you've got an incredibly handy mobile app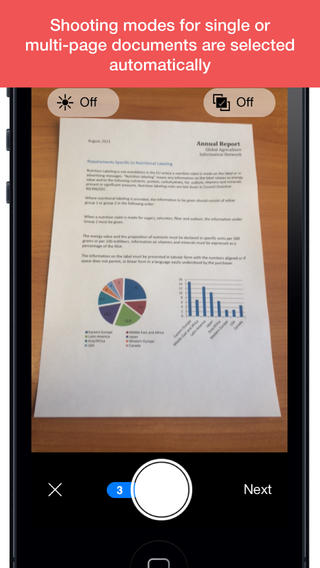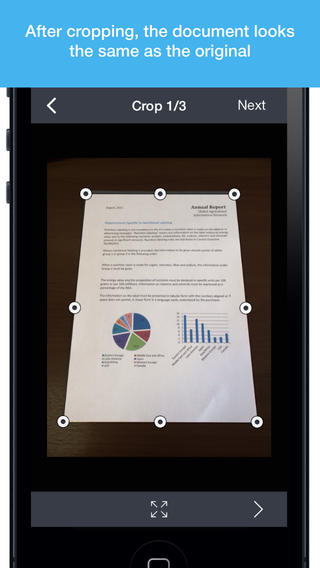 FineScanner is a free download and only takes a few minutes to turn a photo into a 'scanned' copy. Simply hold down the on-screen shutter button to take a photo of your document, then crop to size and hit 'done'. That's it.
The quality of the scanned copy is excellent and no longer looks like you've just taken a photo of the document. You can modify the document format (A4, A5, US letter/US legal) prior to finalising the scanned image.
Once you're happy with the scan, you can easily send it to where you need it by exporting to email, save to camera roll or export to DropBox, EverNote, Facebook, GoogleDrive, iTunes, Box or Yandex.Disk.
For a free app, FineScanner offers slick performance and performs an advertised task very well. Highly recommended.
Take a look now at FineScanner on the App Store.
FineScanner requires iOS 7.0 or later. Compatible with iPhone, iPad, and iPod touch. This app is optimized for iPhone 5. Follow Tapscape for all the best iPhone app reviews.