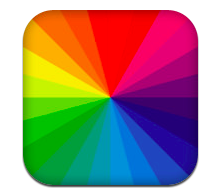 [app id="440159265″]
Fotor is an iPhone app developed by Chengdu Everimaging Science and Technology Co., Ltd. This free app makes it simple to edit photos, or even add cool effects to your favorite snapshots!
There are two main ways that Fotor makes your pictures look better. The first is by offering an enhanced camera. The camera has great features, from a silky smooth zoom to a "big button" feature that lets you tap anywhere on the screen to capture an image. There's also a great stabilizer and a built-in timer.
Fotor also offers what they call "scenes": 13 different options to enhance your photos with just a single tap on the screen. Each scene is calibrated to perfectly accentuate the type of lighting conditions it was taken under.
You can get a sneak peek at each "scene," but actually unlocking them will cost you 99 cents. Alternatively, you can unlock scenes for free by sharing photos from the app on Twitter, Facebook, or Instagram for 7 days in a row.
The Fotor app also includes plenty of other common tools, such as cropping tools, filter effects, decorative borders and more. Overall it is a solid app, and a good addition to the stable of photography apps you have likely accumulated on your device.
Fotor is a full-featured Photo Effect Studio that will make you feel like a photo pro…even if you're a total novice. If the before and after shots Fotor provides at start-up aren't enough to convince you to give it a try, I'm not sure what else will. Trust us: it's a great app for anyone who loves taking or sharing pictures.
Want to see Fotor in action? Check out this demo video on YouTube!
Fotor is compatible with iPhone, iPod touch, and iPad. Requires iOS 5.0 or later. This app is optimized for iPhone 5.