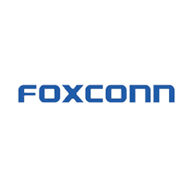 Foxconn's Human Resources head has reportedly revealed that the next generation iPhone is slated for a fall launch, several outlets are reporting.
According to a South Korean business newspaper, the executive confirmed Apple's order. "We just got the order. It [the release] will be around October," Kotaku reported earlier today.
On a related note, 9To5Mac has reported that Apple is testing the next generation iPhone with 1GB of RAM and a variation of the A5X processor found in the latest iPad. The performance tests are apparently being conducted inside iPhone 4S chassis in an attempt to prevent leaked images. Enthusiasts and analysts alike believe that the next iPhone 5 will offer a complete redesign, including an enlarged display.
Since the iPhone 4S launched in October of last year, it makes sense that the next iPhone is slated to arrive in October as well.