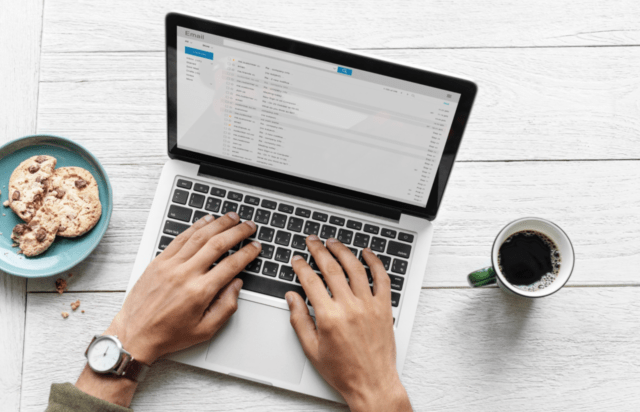 Contacts database for emailing is the main diamond in the crown of the advertising campaign. And the quality of the list directly affects the value of the tiara, and in our case, the effectiveness of marketing activities. It is important to supplement the existing list with new addresses. And also to monitor the hygiene of both the old and the new list. Please note that incorrect emails will pull extra costs from your budget. They will take away another, much more important resource, your time. Finally, invalid or dummy addresses will damage your reputation as a sender. To prevent this, experienced marketers choose the best free email verification service and use it to build successful campaigns. Today we'll talk about 10 premium services that can take your business to the next level.
1. Proofy Email Verification
Proofy is the largest player in the market of modern software for checking email data. This free email verifier combines usability, high real-time verification speed, a wide range of various validation tools, and the ability to integrate options into web resources or corporate client systems. At the same time, Proofy offers the most favorable pricing policy: 500 free checks for new users and from $0.006 per check for future use of the program.
2. Kleber
The Kleber platform accurately determines the relevance and reality of contacts from Yahoo, Outlook, Gmail, and also detects one-time email addresses. This software is the best solution for those who want to integrate the system via API. Kleber — free email validation tool, since the service offers a free demo for a period of 90 days.
3. Bounceless
According to the creators of the Bounceless service themselves, this is the fastest verifier that can check about 600 contacts in 60 seconds. Another important advantage of the service is the free real-time test API. This free email verifier online provides an opportunity to do verification directly on their website. Using Bounceless, you will receive 100 free credits for checking contacts from your list.
4. Email Hippo
Email Hippo is one of the most powerful free email validation tools that can handle up to 500 thousand email addresses. Service is perfect for the companies whose customer base is characterized by large volumes of information and is constantly updated with new contacts. The feature of the platform is the presence of a hidden subdomain, with which you can perform 20 free checks without registration.
5. Experien Data Quality
EDQ is similar to Kleber in a lot of ways not only due to similar verification tools, but also due to the possibility of real-time verification. Everyone can try the free version online by sending a file with contacts for processing. The result will be ready in 48 hours. It will come to your email. After that you can decide on further cooperation. At the same time, Experien Data Quality offers a demo version with 500 free checks for a period of 1 month.
6. NeverBounce
If you are looking for the best free email verification service, you can contact NeverBounce. The service does verifications both online and when there is a loaded list in the form of a file. The benefit of this program is its unique option. This option allows for quick analysis of the contact list. After that the client receives a notification about the advisability of cleaning. NeverBounce provides 1,000 free credits. However, it is worth considering that this 1,000 is intended only for individual contacts, but not for mass verification.
7. PCA Predict
Another free email verifier onlinePCA Predict is a wide range of options. It allows you to check not only email addresses, but also phone numbers, residential addresses, and geocoding data. The service makes it possible to get a free version after registration, but its functionality will be limited. In this case, you will receive only 1 pound of loan funds for 12 checks.
8. Email-Checker
Email-Checker is a free email validation tool.It supports real-time validation functions via the API, as well as bulk list validation. On the site you will find a demo version. You can use it online after registration. IP address checking is conducted maximum 2 times a day for free. At the same time, mass verification is able to process up to 50 thousand contacts in the list.
9. Kickbox
Kickbox web interface has a beautiful and modern design. It has versions for both desktop PC and smartphone. It's nice and easy to work with this application. This free email verifier onlineprovides a free trial version for checking both a single address and a list of contacts. There is also a real-time verification API that can be easily and quickly integrated into your system. Free of charge 100 credits.
10. QuickEmailVerification
The service confirms its name by checking 50 email addresses 2 times faster than competitors. QuickEmailVerification can also work with lists downloaded not only from your PC, but also from third-party services. This free email validation tool provides 100 free credits daily right after registration.
Limits on the number of free checks
Free checks is a real opportunity to test the product before deciding on further cooperation on a paid basis. But if some services offer only 100 checks for free, then others, such as Proofy, give 5 times more. You decide on how many such verifications are necessary in your case. But the rule says, the more, the better. The more accurate the result, the better your list of subscribers will be. Want to try it now? Then follow the link https://proofy.io/free-email-verifier.
How to choose the right free email verifier
To choose the best free email verification service, evaluate the range of services that the service offers. In addition to standard contact checks for syntax and duplicates, there should also be the following options:
domain check;
SMTP check;
risk validator;
MX record check.
It is important that the application can work not only online on its own platform. It should also provide the ability to integrate itself into your web application or corporate system. Pay attention to the number of possible checks and the speed of information processing. And of course, an important aspect is the price. It must be available, while you should be able to use the full potential of the verifier both in the free trial version and when connecting the tariff plan.