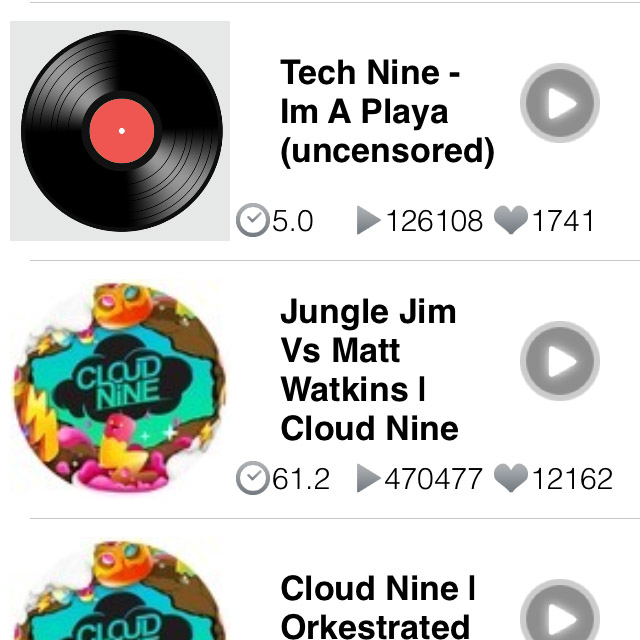 [app url="https://itunes.apple.com/app/id904357937″]
Streaming music endlessly online for free is quite a treat, something that would have sounded absurd not that long ago that has become a part of everyday life. The caveat of all this "free music" goodness is that you never really own the songs, as you would with a paid product. With licensing and copyright laws and so on, if you want to add this streamed music to your collection on a more permanent basis you're going to have to pay for it. Free Music Downloader For SoundCloud, from developer Papaductions, is held back by many of the same restrictions, but still offers a massive selection of new music which can be downloaded straight to your iDevice.
SoundCloud is a stand-out platform both for finding new music and sharing your own creations, and is overflowing with an ever-expanding database to explore. If the idea of being able to use Free Music Downloader to rip all of this music onto your iPhone to play at your leisure sounds too good to be true, that's because it is. Papaductions' app does allow free downloads, official releases from high-profile artists are pretty much out of bounds. Still, SoundCloud was never meant to be about the mTV superstars anyway – it's about independent artists finding a voice. In that respect, an app like Free Music Downloader For SoundCloud will give you more music than you can handle.
Grabbing the tunes you want is as simple as searching for the track, and tapping it once. You're prompted to either download the song or share its location via Facebook or Twitter. Your downloads queue neatly and once done are yours to listen to via the app's integrated music player. It couldn't be easier. But it could possibly be a little prettier – there's nothing blatantly wrong with the user interface, but there's a utilitarian feel that pervades throughout. SoundCloud's own app, in comparison, is sleek and alluring, and a joy to use.
As a free app you're getting just the tip of the iceberg, limited to only a handful of downloads before it starts demanding your money, so to get any meaningful use out of Free Music Downloader you're going to want to go Pro. Your $0.99 throws the music vault wide open. Budget users can still stream music for free, though, so if you are purely interested in an alternate music streaming app then this one will get the job done – even if it's not the most enthralling option available on the market. It's a pretty crowded market too, so before you pay up for the full version you may want to have a look at the competition.
Requires iOS 4.3 or later. Compatible with iPhone, iPad, and iPod touch. This app is optimized for iPhone 5.