During the past couple of months we have seen multiple "secure" smartphones make their way onto the scene as a result of an increase in government and non-government spying. Blackphone and the Boeing Black are two examples of recently introduced devices that cater to people who like to protect their data, but FreedomPop is taking on those devices with a modified Galaxy SII.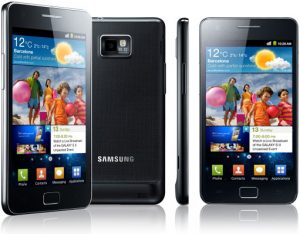 The mobile service provider will begin to sell a Galaxy SII with 128-bit encryption for voice and text. This type of encryption, while strong enough to fend off the majority of non-government hackers, will have a hard time protecting your data from the NSA.
In light of recent violations in consumer's privacy across social networks and mobile devices, privacy is becoming increasingly important to many Americans and we all have a right to communicate anonymously, – Steven Sesar, COO, FreedomPop
For people who are not necessarily moving sensitive information around but would like to know that their texts and phone calls are private, FreedomPop's Galaxy SII may be a good option. However, if the NSA or GCHQ is specifically targeting you, then the relatively weak 128-bit encryption may not be enough. Many security experts have begun to suggest that internet services move towards 2048-bit or 3072-bit encryption, even though there is a limited amount of information as to what the NSA is capable of cracking.
Large carriers don't have the flexibility, desire or creativity to invest in privacy. We don't agree with this approach and felt it was up to us to create a truly private mobile phone service at an affordable price. – Steven Sesar
When compared to other secure phones that are already coming out and ones that will presumably come down the line, the $189 price tag for an off-contract Galaxy SII is not bad. Of course, the primary downside to FreedomPop's new phone is that it seems to only offer a handful of security options that are targeted at data transfers rather than protecting internal data.
Summary

: FreedomPop has announced a modified Galaxy SII smartphone that will feature 128-bit encryption for both calls and text messages. The phone will retail for $189 without a contract.

Image Credit: androidspin