Are you tired of wearing your worn-out loungewear all the time? Looking to switch up your wardrobe to something more stylish and cozy for your on-the-go lifestyle? Don't worry, we have got you covered with some chic and comfortable outfit ideas that are perfect for women who are always on the move. Keep reading below to explore some fabulous outfit inspirations for all occasions and seasons.
Effortlessly Stylish Layering
Layering is a fashion lover's secret weapon when it comes to creating chic and cozy outfits. Not only does layering make a statement, but it also adds warmth and versatility to your ensemble. To nail the perfect layered look, think about textures, patterns, and colors that complement each other rather than compete. Start with a lightweight base layer, such as a camisole or fitted turtleneck, and add an interesting top that has visual interest, like a printed blouse or a textured sweater.
Next, add the crucial middle layer: the cardigan. Choose a cardigan that complements the base and top layers in terms of color and texture. Cardigans are an essential wardrobe staple for every woman; they keep you warm while looking effortlessly chic. Lastly, finish your outfit with a stylish outer layer, such as a leather jacket or trench coat. This final piece ties everything together while providing an extra layer of warmth and protection against the elements.
Perfect Pairings: Athleisure Meets Chic
Embrace the athleisure trend by combining sporty pieces with elegant attire to create a sophisticated look that is comfortable and stylish. To achieve this look, try pairing a cozy hoodie with tailored trousers and sleek sneakers. Finish the outfit with a structured blazer to elevate the casual nature of the hoodie, adding an air of sophistication to the ensemble.
Another option is to wear a fashionable sweatshirt with a pleated skirt and ankle boots. This combination creates a striking balance between laid-back athleisure and chic femininity. Lastly, don't forget to accessorize with minimalist jewelry and a sleek crossbody bag for a touch of refinement.
Cozy Knits for All Seasons
One of the fundamental aspects of a chic and cozy outfit is the inclusion of knitwear, which brings an element of classic style and warmth to any ensemble. Sweaters, cardigans, and knitted scarves are all versatile ways to incorporate this timeless trend into your wardrobe. Look for pieces made from luxurious materials like cashmere, merino wool, or alpaca for that extra touch of comfort and quality.
During the colder months, opt for chunky turtlenecks or cable-knit sweaters paired with leggings or skinny jeans. When the temperatures rise, switch to lightweight knits like linen or cotton blends that breathe well and still provide a touch of coziness on cool summer evenings.
The Art of Casual Chic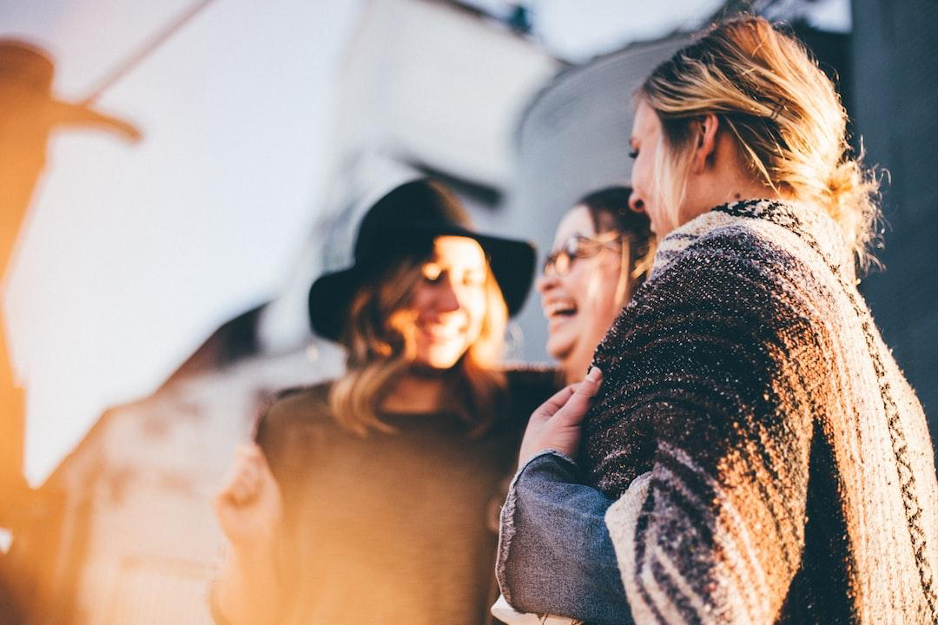 Start by choosing one statement piece, such as a patterned blouse or an eye-catching accessory, and build the rest of your outfit around it. Opt for a mix of relaxed and structured items, like an oversized blazer with slim-fit jeans, to achieve the perfect balance of tailored and casual.
Focus on quality fabrics and well-cut pieces, even when dressing casually. Clothing made from soft, natural materials like cotton, linen, or cashmere will feel great on your skin and look instantly more luxurious than synthetic alternatives. Additionally, invest in wardrobe essentials like a white button-down shirt or classic blue jeans that can be dressed up or down with ease.
Finally, keep accessories to a minimum to exude that effortless, casual chic vibe. Simple gold or silver jewelry, a chic clutch, and comfortable flats or stacked heels are the perfect finishing touches to a casually elegant outfit.
Striking the perfect balance between comfort and style is key when creating chic and cozy outfits for women on the go. By utilizing these techniques, you can feel good in your own skin and transform your wardrobe into a collection of outfits that are stylish and comfortable for any occasion.