Investors choose silver and gold to stabilize retirement portfolios as these, and other precious metals prove good resources for growth and income. These serve less volatility than cash or paper class holdings which coincide with the market. Learn if gold is a wise investment at https://worldfinancialreview.com/is-investing-in-gold-still-a-good-idea-in-2021/.
A gold IRA or a self-directed individual retirement account holding gold is an IRA that the Internal Revenue Service holds until retirement age. These function comparably to standard IRAs, except the regular IRA, holding only paper assets. At the same time, a self-directed account can carry alternative options like physical commodities, including precious metals (bullions, coins, bars).
A special custodian is responsible for opening and managing the gold IRAs with an IRS-approved depository keeping the precious metal in storage until retirement age. A precious metal dealer receives the funds from the custodian to purchase the gold and ship the product to the depository for the client.
A priority as an investor is to research firms thoroughly (check out this gold IRA investing guide for leaders in the industry) to avoid running into scams in the market which are prevalent. With a reliable, experienced, and well-established company, you can ensure that your interests will be prioritized and handled adequately.
What Are The Pros Of Investing In A Gold IRA
Out of the varied precious metals, gold is predominantly one that investors select to stabilize their retirement portfolios via a self-directed individual retirement account. These IRAs allow alternative investments where conventional IRAs allow only paper assets such as stocks.
Custodians and dealers who specialize in self-directed accounts handle precious metals. Clients need to do their due diligence with plenty of research when selecting a company with whom to work since there are many scammers in the industry out to drain retirees of their life savings. Finding reputable, well-established firms takes time and effort.
All investments have advantages and downsides, and that is true of IRAs backed by gold as well. When speaking with a trusted dealer, they will likely inform you of the pros and cons of the precious metal and let you know which are approved by the IRS for investing.
In this way, you can make a more educated decision for your specific retirement needs. Let's check out some of the advantages and disadvantages.
● Pros
1. Tax Advantages:
In the same way, conventional IRAs have tax incentives, self-directed IRAs work similarly, but these alternative investments give the holder the added benefit of portfolio diversity.
That means when one class of assets takes a dive like if the economy were to plummet and paper assets go with them, the precious metals would sustain and vice versa.
2. Complete Control:
While a self-directed IRA requires that a custodian hold and manage the gold IRA, the account owner has ultimate control over the final decisions as long as they remain compliant with IRS rules and regulations. There is much more freedom than with conventional accounts.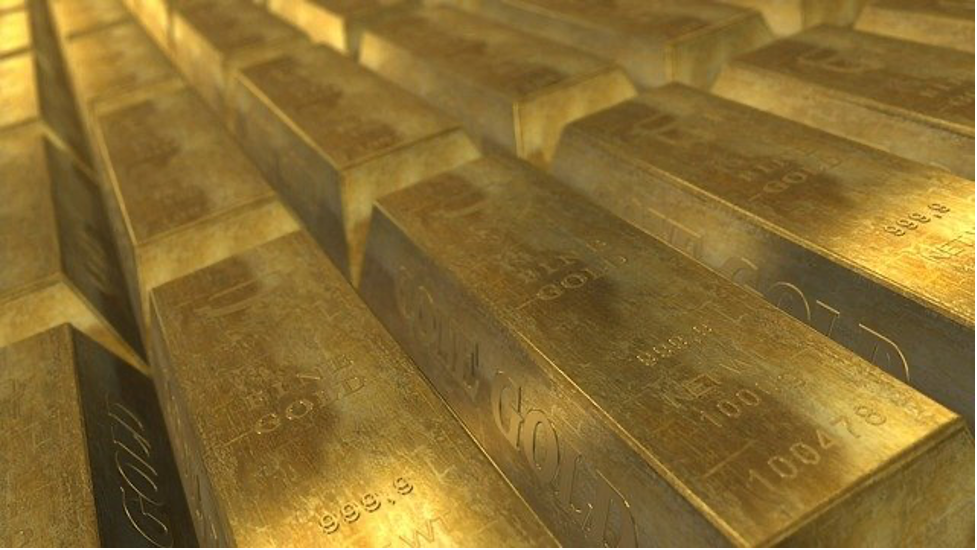 3. Protection:
For centuries, the precious metal has been viewed as a "unit of exchange" and a "store of value" for people. It shows as a safe investment that has withstood these thousands of years.
With no correlation to the market, it's an ideal stabilizer for a retirement portfolio based around paper assets, a strong diversifier. It helps reduce the risks associated with financial crises, inflation, or economic downslides.
Final Thought
When looking at the cons associated with gold IRAs, you'll note there are more fees than you'll find with a conventional account, including the custodial services on an annual basis and storage fees.
There is also the risk of becoming entangled with a fraudulent company. That's why you must do your due diligence when researching to make sure custodians ensure each transaction and depositories are also insured.
A reputable firm will have significant time in the industry and a solid following of investors with reviews and ratings from authoritative sites, including the Better Business Bureau and Consumer Affairs.
When choosing gold or any precious metal as an option for a retirement portfolio, it's essential to keep the investment conservative. Go here for guidance on how much of the precious metal should go in a portfolio. These mean to serve as a diversity for your holdings but should not overwhelm them.