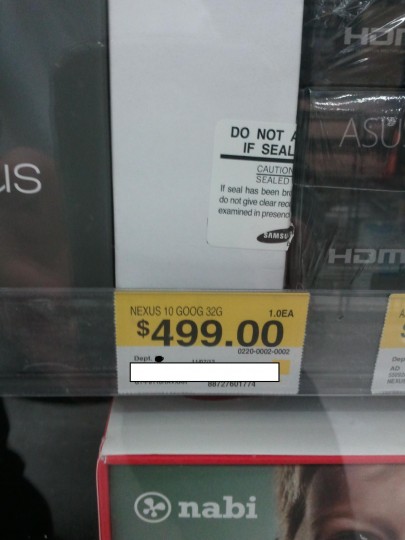 People looking for their next tablet purchase may be happy to know that the latest tablet to carry the Nexus name, the Google Nexus 10, may in fact already be in the US. They may actually already be sitting on a shelf at a Walmart near you!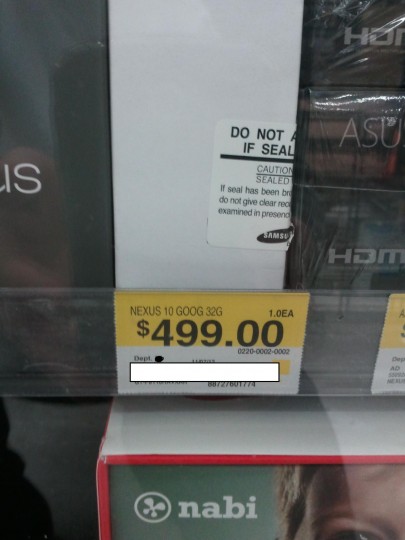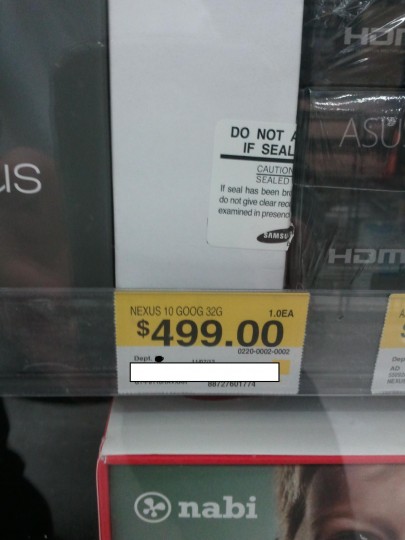 A keen-eyed fan of the Google tablet over at the XDA Developers forums have spotted the Google Nexus 10 at their local Walmart. The device seems to be already on sale, with a price of $499, despite the official launch not scheduled to happen until November 13. Android Community reports:
"Apparently the Google Nexus 10 tablet is already reaching retail stores across the country with multiple sightings in local Walmart stores. We can expect a few other actual retail stores like Staples to probably do the same soon. Walmart is asking the same $499 for the 32GB model of the tablet as Google in their Play Store — which ships on November 13th."
The Google Nexus 10 comes with an 10-inch display, as its name implies, that has a 2560 x 1600 resolution. It's powered by a dual-core Samsung Exynos 5250 processor clocked at 1.7 GHz and is supported by 2 GB of RAM. People looking for a lot of storage will be happy to know that for $499, they're already getting 32 GB worth of storage. It will also be one of the first gadgets to run Android 4.2, the latest version of Google's popular mobile OS.
Any of our readers out there have a Tapscape nearby? Have you checked them out to see if they already have the Google Nexus 10 in stock? Share what you find in the comments below!