People initially scoffed at the idea of an iPad, saying that it was nothing more than an iPhone or an iPod Touch with a bigger screen. However, a few years later, it has started what is perhaps the next revolution in personal computing and has spawned its fair share of imitators. The iPad's competition have given their own spin on tablets, releasing devices that range in size from 5 to 10 inches and have their own array of commendable features but none have come close to toppling the iPad from the top spot… until the introduction of the Google Nexus 7.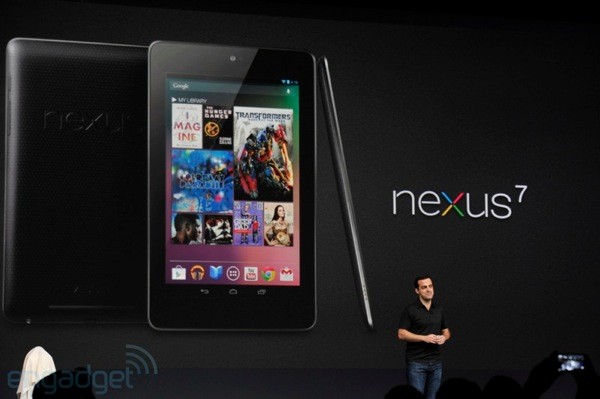 Google, developer of the Android OS and perhaps Apple's biggest rival, has come up with a tablet that may prove to be a worthy rival to the iPad, the Google Nexus 7. Reports are coming in that the device is selling like crazy and that the 16 GB variant has in fact already sold out according to The LA Times:
"The $249, 7-inch tablet can no longer be purchased from the Google Play store, and I don't mean there's a long wait for it — Google simply won't let you place an order for the device at all.
"Rather, all you can do at this point is sign up to be notified when the higher-end Nexus 7 will become available once again."
It seems that Google grossly underestimated the demand for the $250 16GB variant. The 8 GB model is still available on the Google Play store and is available at a mere $200. A Guardian report suggests that Google assumed that the cloud storage capabilities of the Google Nexus 7 would intrigue buyers and be happy with just having 8 GB storage on hand.
Selling out a product can be a good problem to have as it shows that there is great interest from the public. There is no doubt that Google and their partners will be able to catch up with the product demand. One thing's for sure though — the tablet wars are about to get a whole lot more interesting.