If you were lucky enough to find an iPad 2 under the Christmas tree this year, then check out these 5 great accessories for your brand new iPad.
iPad 2 Cases by Maroo – Pricing: From $39.99
Every iPad 2 needs a protective case and these exclusive cases from Maroo offer a series of classic, modern and retro designs with a style to suit all tastes.
Belkin Chef Stand + Stylus – Pricing: $39.99
Designed especially for use in the home kitchen, the Belkin Chef Stand + Stylus allows you to take advantage of the wealth of cooking apps available for the iPad without worrying about messy hands.
M.I.C iStation – Pricing: $85.90
With strong cues from vintage Apple design, the
M.I.C iStation
has built-in stereo speakers and Bluetooth keyboard, guaranteed to boost your productivity and desktop style.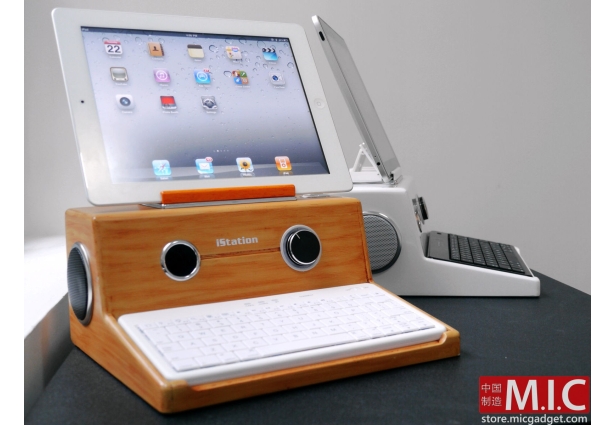 Nomad Brush – Pricing: $31
The iPad has a great potential for digital art, but until now budding artists have been limited in their creativity by what they can achieve with their fingers. The Nomad Brush features conductive no-scratch bristles that allow you to quite literally paint with your iPad.
miFrame – Pricing: $79
miFrame
transforms your iPad 2 into a beautiful 8 x 10-inch digital photo frame. Constructed from a single sheet of machined aluminum and polycarbonate, miFrame is the perfect place to show off your photo collection and charge your iPad at the same time.