Recently launched on Kickstarter, Grip Sense is an innovative new case for the Apple iPad.
The standard Apple iPad case provides great scratch protection for the screen but offers very little in the way of drop-resistance. With both a greater size and weight than the iPhone, the iPad is extra vulnerable to drop damage and one wrong move could spell a very expensive repair.
The team behind the Grip Sense have worked with the design of the iPad to provide a product that allows easy handling of the device, as well as excellent drop protection.
The design itself is an elegant and ergonomic contoured grip that covers the sides of the iPad and extends both above and below the device to protect the corners from bumps and falls.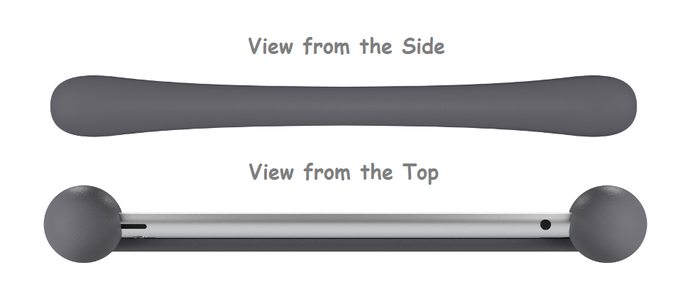 Unlike many other iPad cases on the market, the Grip Sense does not obscure the front of the iPad but still manages to achieve complete protection from drops of up to 5 feet. The thermoplastic polyurethane design is both resilient and comfortable to handle, and is available in several different colors to suit personal taste.
The Grip Sense project has so far raised $1,109, which is over 10% of their $10,000 goal. Pledge your support and you can get your hands on the product for as little as $29 when it launches.