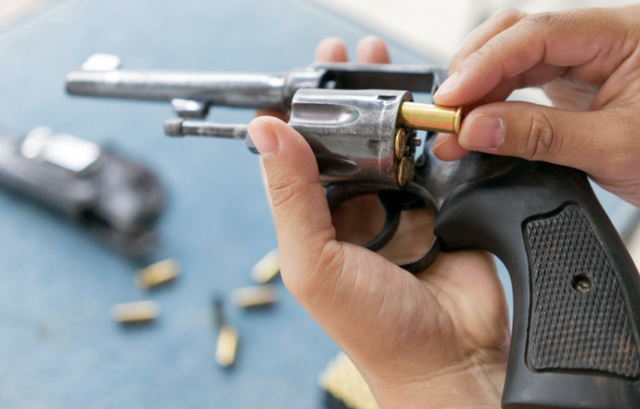 We all remember the Rittenhouse case. In a two-week trial that reignited debate over self-defense laws across the country, the Wisconsin jury found Kyle Rittenhouse not guilty for shooting three people, two fatally, during a racial justice protest in Kenosha.
The protests in Kenosha spewed after Rusten Sheskey, a white police officer, shot and injured Jacob Blake, a Black man, on Aug 23.2020. Kenosha, a former industrial town of 100.000 people on the western shore of Lake Michigan, experienced widespread looting, property destruction, and arson in the days following the police shooting. The shootings by Mr. Rittenhouse, which he argues were committed in self-defense, took place on the third night of protests. He faced six counts, as well as homicide charges. One, a misdemeanor weapons charge, was rejected near the end of the trial, and Mr. Rittenhouse was cleared on all of the others.
Tragically, thousands of U.S citizens are wounded in gun-related accidents every year. Recent findings hint that during 2019 there were 682 gunshot-related casualties in Kentucky, while 1,270 gunfire-related deaths in Tennessee.
If you or a family member were killed or injured in a gun-related accident, you might have a claim for negligence against the responsible parties. Gunshot victims have a right to financial compensation for the injuries endured.
Who's at Fault for My or My Loved One's Gunshot Injury?
Collecting evidence at once and establishing liability is important in all gunshot liability cases. Injury accident attorneys have experienced investigators working hard on your case as soon as you contact them.
Investigators will work hard to collect evidence, including witness statements and all available photos or videos. California-based personal injury Ehline Law Firm Los Angeles personal injury attorneys will also thoroughly investigate all possible liable parties as well as potential insurance coverage that may apply, including:
The Person Who Fired the Gun:
You may be able to lawsuit against the individual directly or a claim against the individual's homeowner insurance policy.
The Gun Owner:
You may be able to go after the gun owner personally in legal action or file a claim against the gun owner's homeowner's insurance policy.
Business or property owner where the shooting occurred:
If the shooting takes place on a business's property, they may be liable for failing to provide adequate security. For instance, if you're shot at a concert or bar, the owners of the business may be responsible for failing to provide necessary protection for their customers.
Damages in Gunshot Injury Claims
Damages for you or your family member's gunshot injuries may include:
Medical Expenses
Lost Income
Pain and Suffering
Punitive Damages
Gun injuries are often serious, if not fatal. If you or a loved one has been killed or injured due to a gunshot injury, contact an experienced gunshot attorney as soon as possible. Gunshot injury or wrongful death attorneys have the necessary experience to handle gunshot cases and collect countless settlements on your behalf.