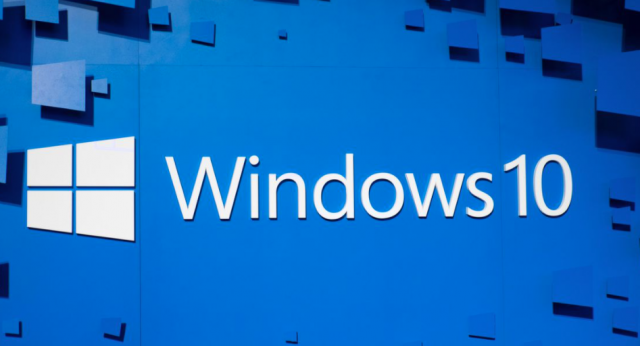 A black screen is known to appear on Windows 10 systems in computers. In this article, we are going to discuss in detail how to deal with it when it appears on your computer. Again, we shall look at the various ways of solving this problem. Additionally, we shall look at how one can recover data when you experience a black screen on your computer. Reading through this article will also make you understand how Recoverit software works.
The scene of suddenly black screen when logging in to windows 10 system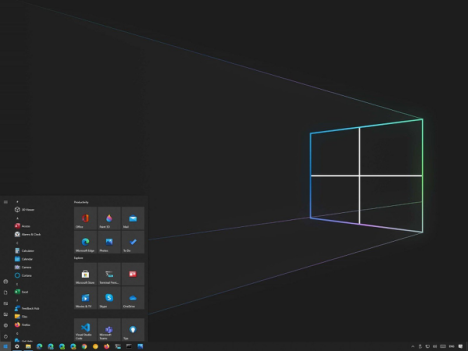 Experiencing a black screen when you log in to your Windows 10 is so embarrassing. In fact, it pains especially when you aren't sure of how to deal with it. If you haven't experienced this before, the computer screen only displays a black screen. It doesn't display any error message and hence confuses many users.
If you get it on your computer, you need to be keen to avoid losing your data. Fortunately, there are various ways to deal with the black screen. The worst thing is that you can't exit the black screen because the computer doesn't display any options.
This problem could arise due to incomplete installation of Windows 10, errors in software and driver installation, overheating of your computer's hardware, problems with your computer screen, and power supply-related problems. On the other hand, some people have experienced black screens after installing updates on their computer systems.
The Ways of Dealing with Black Screen.
Fortunately, there are several ways of dealing with black screens on the Windows 10 system. However, people will have varying opinions on the friendliest way to go about it. Below are the popular ways of dealing with Windows 10 black screen during login:
1. Booting Your PC in Safe Mode.
Booting a computer in safe mode was very easy with Windows 7 and 8. This has changed when it comes to Windows 10 operating system. Sometimes, you may get a black screen error when your computer fails to boot properly. If this is what has happened to your machine, you should shut it down by force then restart it. When your computer has a black screen, it becomes challenging to shut it down. This is only possible by long-pressing the power button for at least 10 seconds. After shutting it down, follow the following steps to solve the black screen problem.
Press the power button to start your computer system.
Hold on to the power button to turn off the computer again.
Switch it on for the third time. The computer will at this point enter the windows recovery mode. Ensure to follow the following steps to finalize the process:
Go to Troubleshoot > Advanced options > Startup Settings.
Proceed to click Restart, and the Windows 10 system to restart.
As the computer restarts, press F5 to select and boot the system in safe mode.
2. Other Ways of Dealing with Black Screen.
In addition to safe booting, you can disconnect the USB devices connected to your computer to see if the problem will vanish. If the problem comes immediately after installing Windows on your computer, you should uninstall it and restart your computer. Finally, you need to ensure the display connections are done correctly and uninstall any software that you suspect could be bringing incompatibility issues to your system.
How to Recover Data in This Situation.
Personal data is of great value to any business and even individuals. However, you are likely to lose data when your computer experiences a black screen. This can be dangerous in case your business loses customer contacts that you keep on the computer.
Fortunately, there are hundreds of data recovery programs available online but one should only work with the best. You should go for software that will be easy to use even if you aren't sure of how to retrieve deleted files on Windows 10. The best data recovery program you can use to retrieve lost data is Recoverit.
What can Recoverit do?
Wondershare Recoverit data recovery software, you can recover any files that you lose on your PC in case of a technical hitch. To recover your data, you have to download the tool on your computer first. So, if you wish to know how to recover PowerPoint files for free, below are the key steps of retrieving them.
How to Use Recoverit Step by Step with Guiding Pictures.
1. Launch Recoverit on Your Pc and Select a Location
Open the Recoverit software and choose the original location of the missing files. This can be a folder or your computer drive. Click the Start button to scan the location you selected.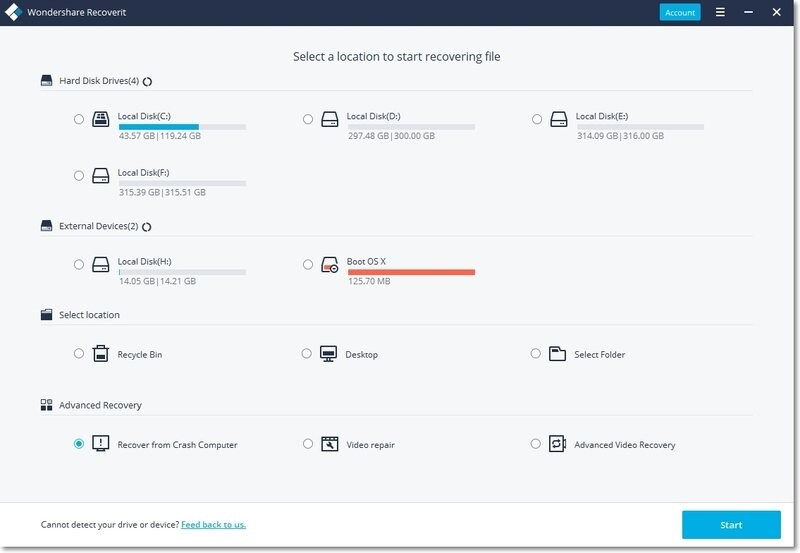 2. Scan the Location
The Recoverit data recovery program does a complete scan on the drive you selected in the first step. The time taken depends on the size of the files. Large files take more time to scan compared to small files that may be scanned in a few seconds. If you stop the file scanning process, the files are recovered immediately. However, it's advisable to allow the process to run smoothly.
3. Previewing and Recovering
This is the last data of data recovery using the Recoverit software. You will have a chance to view the recovered files before you retrieve them. The chance to preview allows you to select the files you wish to keep and leave out the rest. Finally, click on the Recover button and choose the location where you wish to save your recovered files.
Conclusion
Losing any type of data can give someone a sleepless night. However, with reliable file recovery tools like Recoverit, you are fully covered. You will have a solution whenever you accidentally delete your data or lose it due to a system failure such as the Windows 10 black screen.
Since you cannot predict when to lose data from your PC, I would suggest you download this software and keep it as an emergency savior. Don't sit and cry foul when you have a solution to your data loss problems readily available. Download the Recoverit software today and secure your data.