Hideman is an iPhone app that offers free VPN service for 5 hours per week. Additional time can be secured with paid Hideman plans. If you want to mask your IP, access blocked sites, or encrypt your data, this is a must-try tool.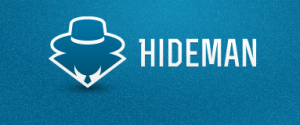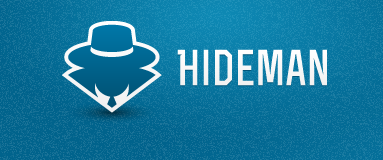 If you're a design snob, then you'll love Hideman: out of the many mobile VPN tools I've used, this is by far the most attractive. The iOS UI is simply gorgeous, and getting your bearings couldn't be simpler.
There are just times when you need to access the web, and you need to do it securely and without limitations. If you feel like the Internet should be free at all times to all people, this great VPN can ensure that your true IP address is hidden.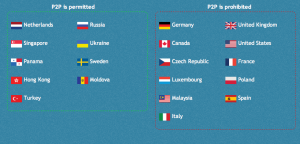 There are some limitations to your bandwidth and speed if you're sticking with the free plan. However, you can get both bandwidth and speed at unlimited amounts with a paid plan. There are also some guidelines to be aware of in terms of P2P usage, as seen above.
Need more than five hours a week of VPN protection? Then you're in luck: there are tons of plans and pricing options available, and they are all very reasonably priced. You can view the full pricing tier structure here, but as a sample, know that a month of service for a desktop or mobile device will cost between $2.90 and $9. You can also buy plans by the week, or by the year.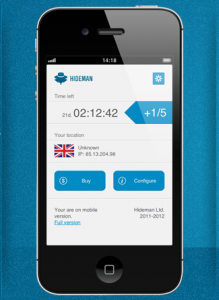 My favorite perk of Hideman by far is the ability to bypass certain country-centric viewing restrictions. If you are crazy about British TV, but hate being locked out of services like BBC iPlayer because you don't live in the UK, this helpful VPN can make sure you have access to your favorite telly from across the pond.
Visithttps://www.hideman.net to install Hideman on your iOS device! I think you'll be glad you did.
Hideman is compatible with iOS devices. Hideman is also available for Mac OS X, Windows, and Android. For free subscriptions there are possible speed limits down to 512kbit/s during high load on the server.