How A Unified Agent Desktop Can Help Solve Your Contact Center's Biggest Problems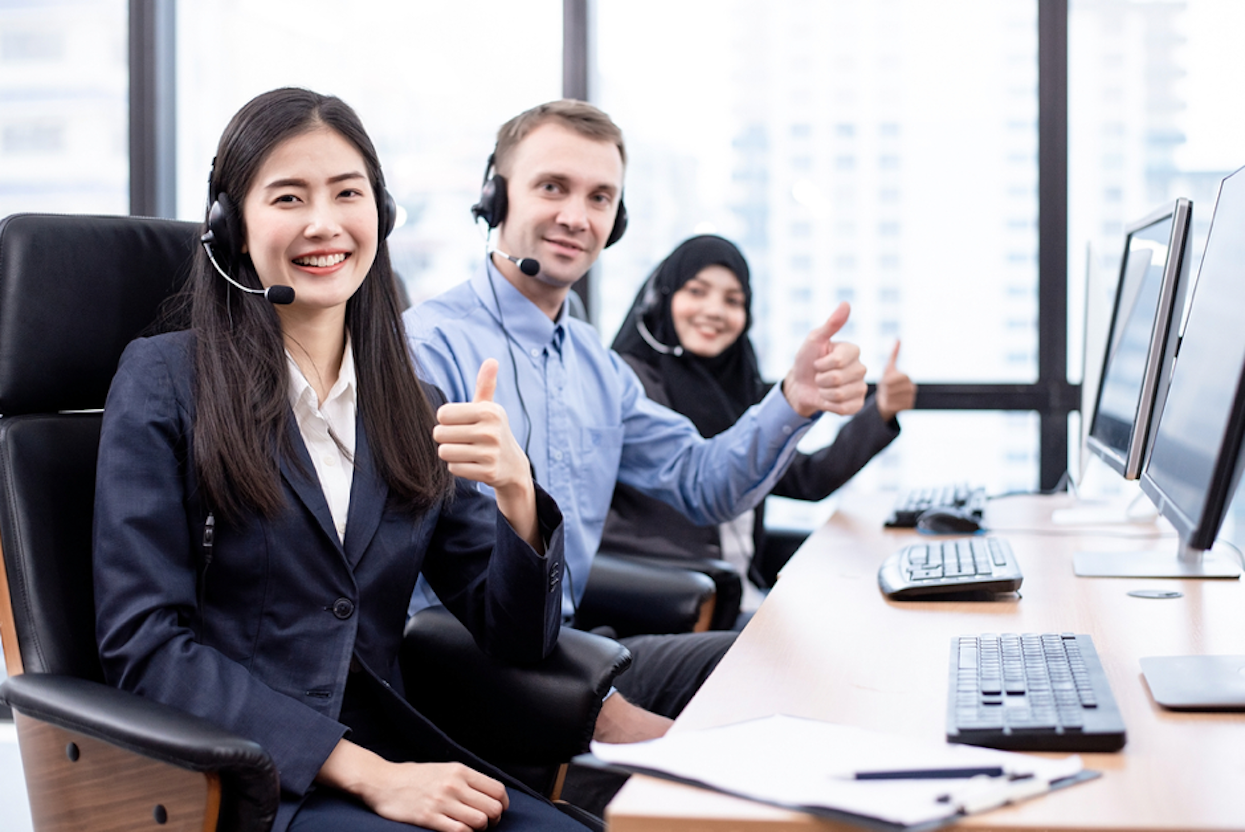 In order to deliver effective, timely and personalized customer support, every contact center needs trained agents, and every trained agent needs a user-friendly desktop
But the 64-million dollar question is: does every agent desktop need a complicated mishmash of applications?
Short answer: No
Long answer: Read on!
In a typical contact center, agents use a dozen or more applications every day. These systems and applications include CRM apps, FAQ or knowledgebase search, billing systems, phone/ACD logon, chat, email and scheduling apps, wrap-up activities, and more. In the past, agent desktops started with just a few applications. But as the advanced and unified contact center became the norm, enterprises began to add more and more stand-alone applications to their platforms with no discernible process or technical integration. Each new addition exponentially increased the learning and management complexity for agents. It also increased the burden on IT, lowered agent and contact center efficiency, and, most importantly, contributed to customer frustrations and churn.
How can you solve the challenges of such "patchwork" desktops in your contact center?
Challenges Of Agent Desktops With (Too Many) Stand-Alone Apps
A confusing interface with a patchwork integration of multiple systems – with little or no discernible integration between them – causes much harm in many different ways. Usually, such desktops look more like the baffling wardrobe that leads to the mysterious (and equally baffling) world of Narnia than like an effective tool for customer assistance, engagement, and relationship-building! With a complex desktop, agents are continually alt-tabbing their way through multiple applications as they look for the right information to support callers. This increases wait times, as well as the potential for mistakes. This can frustrate and anger customers, and in extreme cases, lead to a severance of their relationship with your brand.
Agents can't seamlessly manage the various tasks associated with multiple applications because the workflow is so confusing. They also can't control their work, or collaborate effectively with colleagues or supervisors. Over time, such struggles adversely impact their experiences (aka Employee Experience or EX) since they focus on the workflow and less on having meaningful customer interactions. Another challenge is that each new stand-alone capability introduces another component that agents must learn and remember. The integration with the existing systems can also necessitate task duplication, which is both a time-drainer and efficiency demon. All of this increases their stress and adds to their workplace frustration. As a result, turnover increases, and recruitment and training costs go up. And since whatever affects your agents will also affect your customers, they struggle to deliver the great customer experiences that can set your contact center apart from the crowd. It will also increase your agents' and contact center's AHT, lengthen queues, increase wait times, and lower FCR.
Reporting and metrics are other areas of concern. When agents and supervisors have to use a new reporting system, it adds to their time and effort. It also complicates the overall business analytics management and places undue stress on these teams.
All these issues can weaken your omnichannel contact center's competitive position, increase costs and customer churn, and negatively impact your bottom line.
Many Challenges, One Solution: Unified Agent Desktop
For a modern contact center, the key to success lies in a single, all-in-one desktop, aka Unified Agent Desktop. Here's why.
By providing channel consolidation, improving processes, and combining context, knowledge, and integration, the unified agent desktop improves agents' interaction workflow. From a single interface, agents have all the capabilities they need to do their job without constantly moving between applications. Tools like automated triggers, agent guidance and scripting, and functionalities for better team collaboration, gamification, e-learning, etc. can improve their efficiency, productivity and engagement. Moreover, they can learn the ropes faster and start delivering on their KPIs almost immediately. Such empowered agents are better connected with their work to make tangible contributions to elevating the brand's performance.
Some smart agent desktops allow group conversations, which senior agents can monitor and contribute to, mentor junior agents, resolve their queries and improve their skills. Some can also be programmed to flash alerts from agents to supervisors as a signal that the former needs the latter's support. When help is available immediately, the agent will feel heard and respected, rather than frustrated and stressed.
A unified agent desktop simplifies even complex agent-customer interaction journeys, all the way from the initial touchpoint to issue resolution. CRM, ticketing and other back-office integration ensure that they can easily access relevant and up-to-date customer data to get a 360° view of the customer lifecycle. Thus they can focus on callers as individuals to deliver personalized support, ensure fast issue resolution, and nurture long-standing relationships that boost brand loyalty and advocacy. They can also handle more calls in a day, and improve the quality of each call. Such focused conversations also enable the business to capture more leads, increase conversions, and earn higher revenues.
A well-integrated agent desktop also lessens the burden on IT. Whenever a new channel (e.g. live chat) needs to be added to the main platform, no complex or time-consuming integration is necessary because all agents, skills, queues and reports are already part of the system. And finally, a single desktop solution supports contact center scalability and growth by making it easy to add new applications as needed. It also provides greater scope for adding AI, virtual reality and other technologies to improve customer interactions and deliver better experiences on every channel. All of this makes it a great investment for the future.
Unified Agent Desktops from NovelVox
With a unified desktop, agents use the same interface for communicating with customers across all channels. This improves navigation, boosts their productivity and efficiency, and lowers training and turnover costs. It also enhances the contact center's performance and competitive industry standing.
Take a look at the range of Unified Agent Desktops for Cisco, Avaya and Genesys contact centers from NovelVox. These desktops bring together multiple third-party applications, including CRM, ticketing and EMR/EHR, legacy systems and internal organizational databases. All the information from these systems is instantly available to agents in a single, consolidated view. And with pre-built gadgets, agents can focus on the customer to deliver personalized service with every interaction. Each desktop can be optimized to adapt to the specific business needs of a contact center. To book a free demo for any of these systems, get in touch.