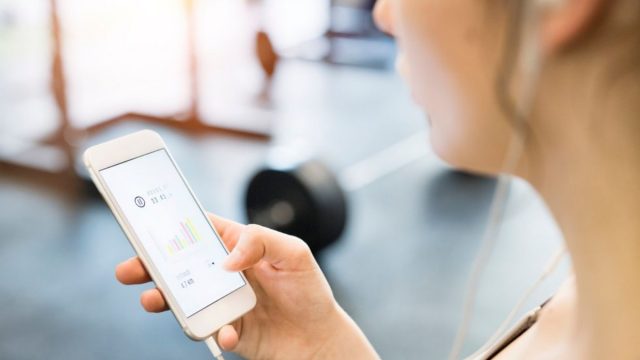 Do you get alarmed on seeing the increasing count on your weighing machine? Do you decide every year to lose weight, but end up gaining a little bit more? Are you worried about seeing the increased cholesterol level and blood sugar on your health reports? If the answer to all these questions is "Yes", then the health and fitness application Vingo is here to rescue. The fitness application can help you to keep an eye on your fitness level while making your daily fitness routine more interesting. The fitness half can help you to stay in shape in a number of ways; whether you want to make your exercise session at home quite interesting, or want to keep track of your daily fitness routine, the health and fitness application is there to help.
Make your Fitness Routine more Accessible and Affordable with the Application
Now, you are no longer going hunting for the gym session or yoga class in your neighbourhood. Also, you do not need to hire personal trainers to lose weight. All you can do is download the Vingo app on your device, and use it to meet your fitness requirements. This means you are no longer a slave to distance and money to do exercise on regular basis.
Set Realistic Fitness Goals
Although, all of us want to get a fit and perfect body, a sedentary lifestyle, and a busy work routine do not let us achieve the fitness level we want. The fitness application can be a beginning to find a way to fit a perfect body regardless of the lifestyle. You can use the application and set realistic fitness goals to achieve, and achieve them in the predefined time frame. Also, once the coal has been successfully achieved, you can move to the next level to fulfil the next target. The fitness application will guide you in all the stages and help you to achieve all the desired fitness goals.
New ideas for the Workout
The Vingo is a smart fitness application that suggests the user new workout ideas make their fitness sessions more productive and interesting. You can choose your personalised avatar on the application to carry out your fitness session, explore different paths and routes virtually while doing exercise, connect with the peers in your surrounding to communicate and improve the workout. The application provides you with specific instructions, urgent care, pictures, to make the workout session better than before.
Wrap up
Using a fitness application can bring a positive change in your life. The recent pandemic outbreak has given rise to indoor work out globally. And, if you want to keep the track of your fitness, you must download the fitness application on your device. The fitness application Vingo can be a great start to bring a positive change in your sedentary lifestyle, and avoid serious health complications. It is a great option for people who are unable to keep up with their fitness routine at home and need help.
Download the application today to bring positive change to your health and lifestyle.