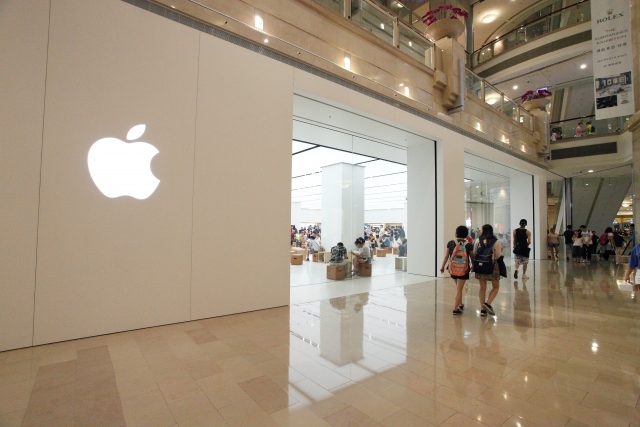 Apple has a loyal legion of followers, but everyone knows that their products are expensive. While you usually get a quality piece of technology, they are quite pricey and aren't very friendly to customization. Still these products can be perfect for a student or teacher who needs something reliable. Luckily, Apple wants to get in further on the education market so they are offering anyone who works at or studies at an educational institution a discount in both the United States and the United Kingdom. Read on to see how you can take advantage of this discount.
What Discounts are Offered?
Discounts are available for educational workers, teachers, and students at the Apple Education Store. There is no stock ratio discount, however. They set prices for each product. Currently, discounts are available mostly for computers and iPads and there are not usually discounts on other products. You will still be able to save hundreds of dollars on many Apple products that could make your life a lot easier. Smaller discounts are available for iPads and the Education Store. This depends on the model, but there are no savings on iPhones, Apple TVS, and Apple Watches.
Who Can Get these Discounts?
In order to get a discount at the Apple Education Store, you have to be a student, teacher, lecturer, administrator, staff members, and other employees of the institution. While parents of children can get a discount for their own, anybody who works at a school, college, or university can save on products. In the UK it doesn't matter whether it is a public or private institution, you can still get a discount. Post-secondary education students can also be eligible for savings.
How Can I Get a Discount?
If you are in the UK, you first need to use UNiDAYS to get access to the Apple Education Store. All you have to do is enter your email address, make a password, and input your name, institution, subject of study, year of graduation, and the length of your course. Then you will be signed up.
In the US, there is no ID or log in that you need to access the Education Store. Of course the store can request to see evidence of your status as a student, such as a school ID card or proof of enrollment. Apple may also charge you an addition fee if you don't have your documentation, which may get rid of the discount.
If you are looking to buy products for your institution, Apple has stores specifically for this. Visit the Apple Store for Schools and Universities. You'll first need to register with Apple before you can purchase items. Shopping at this store is a lot like buying things from a regular Apple Store but with better pricing. Log onto your institution's network and be prepared to offer some sort of identification.
Other Ways to Get a Discount
All of us are not still in school or work at one. There are more ways to get a discount. According to the site MoneyPug, which is known as a platform to find cheap mobile phone insurance, there are insurers who offer to cover a phone as a part of the policy of the insurance. This doesn't mean that the insurance won't be expensive, but it could be a good way to get a discount on the cost of an iPhone.
Another option is to shop at the Apple Refurbished Store, where you can buy worn or broken products that have been fixed. Here you can find discounts on all kinds of products, including phones, computers, and tablets.
Whether you're a student, administrator, teacher, or another educational employee, you can get a discount on Apple products. We all need reliable technologies, but students and teachers need something that will work when they need it to. So what are you waiting for? You can get a discount on a product pretty easily. All you have to do is know where and you will be able to take advantage of Apple discounts and save on some key products. Get started today and get your new computer or tablet today.