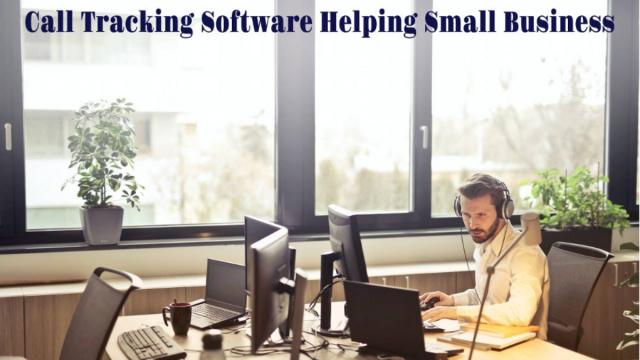 Is call tracking software a help or a hindrance for small businesses? We examine the potential, below.
If you want to know where your marketing calls come from and go to, then call tracking software could represent the answer. This software is the ultimate way to keep track of metrics and analytical data which could help you perfect calling in future. This is especially helpful for digital marketers.
We examined how call tracking software helps small businesses to generate better profit. Let us start with the basics and work our way forward from there.
What Is Call Tracking?
Call tracking is not what it sounds like. It sounds like a system for tracking your employees calls but this is far from the truth. Rather, call tracking software is an addon that works to track where your marketing calls have come from, gone to, and how successful they have been. By comparing your data points, you can draw up KPIs which help govern the future of your cold calling goals.
There are three different subtypes of all tracking. The first is known as campaign level call tracking. It works to track calls based on campaign parameters as set out by you. It lets you see how your customers are converting based on your marketing project and even lets you work out the new spend for next session.
Session level call tracking lets you browse on tracker called by session. It will include similar data such as the age, the name, the time of call, and other relevant details. Visitor level called tracking is a little different since it focuses on the visitors to your site and keeping track of where they came from. All types of call tracking keep useful statistics and information which can work in your favor.
With call tracking software, you can monitor and report on calls or texts with hundreds of data points, AI-driven analytics, and customized metrics. Here is how you can use call tracking software to help your small business get ahead.
The Benefits of Call Tracking for Small Businesses
When you can see where your calls have come from, you can tell what enquiries led to that call. This tells you which marketing method is most effective. You can sort out keywords, learn which queries work best for you, and even use this data to plan future marketing campaigns with greater accuracy.
Some other benefits of call tracking for small businesses include the following.
Tracking ROI
If you want to keep count on how much return you get per head on advertising spend, this lets you do it. Tracking ROI means you can predict where to make the greatest spends next campaign while simultaneously allowing you to trim some fat from leaner areas.
Determining when your Busy Periods are
Tracking calls gives your small business the ability to see when it is busiest. If there is a certain time of the day when you have a higher volume of calls, you can then plan staffing hours around this to ensure it is covered.
Target Marketing
We all know that targeted marketing is the best way to naturally increase our ad reach. The best way to learn who your customer persona is, is to do some market research exactly like this.
Less Human Error
When you use call tracking you notice there is less room for human error. Calls are monitored, and this is reflected in both staff mannerisms and in their volume of call backs. If you are losing business due to staff errors, call tracking can help.
Call Tracking Provides Valuable Market Research
The best thing about using a call tracking service is that recording your calls gives you vital market research that you would not otherwise get. It allows you to revise some of your procedures to best match your niche, and even gets more insight into the consumer.