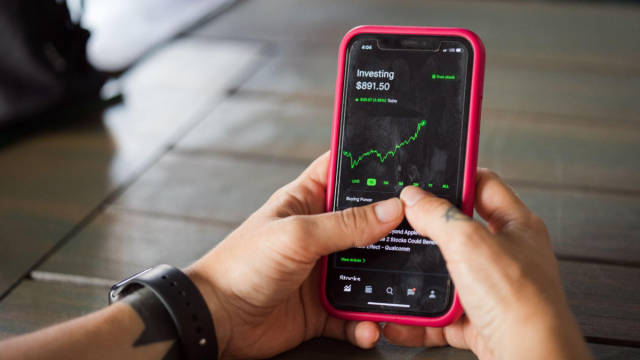 Online trading, also called eTrading, is an $8.28 billion industry that has become a trending topic due to how it allows everyday people to influence financial markets in ways not thought possible.
From this figure, finding a broker or trading platform that offers a safe and convenient way to trade stocks can be challenging.
Many brokers allow trading in multiple markets like stocks, commodities, forex, and cryptocurrencies. Visit Zenfinex.com to learn about forex trading, or open a demo account to practice your trading skills.
How safe are smartphone apps for stock trading? What security features should these apps have?
In this article, traders and other individuals interested in stock trading can learn about the security features a mobile trading app should have to protect the traders' accounts.
Security Features of Mobile Trading Apps
Trading apps allow you to trade stocks through your smartphone or mobile device. One advantage of these apps is that you're no longer limited to trading using a desktop or laptop, so you can trade in a coffee shop, at a park, or while riding a bus.
But with so many online trading platforms, looking for a reliable and secure mobile app can be challenging.
So if you're interested in online stock trading or have experience with this activity but want to do so using your smartphone, look for the following features when choosing a broker or trading platform:
Licensed, regulated, and reputable broker: Licensed and regulated brokers are obligated to implement reasonable security measures to keep your money and transactions safe.
Secure and trustworthy data encryption: By encrypting data, the trading platform can protect your account and transactions from hacking and unauthorized access.
Trading fees: Fees can significantly affect your trading performance. For example, low fees favor day traders (those making multiple trades per day), while higher fees work for long-term investors (those buying stocks and holding them for months or years).
Real-time information: Access to real-time trading information allows traders to act fast and trade at the price or volume they want.
Ease of use of the trading app: A trading platform that's user-friendly, easy to use, and transparent can help traders perform their transactions efficiently.
If you're new to stock trading or want to learn about various stock markets like the NYSE (New York Stock Exchange), or the NASDAQ (National Association of Securities Dealers Automated Quotations), consult a stockbroker or financial advisor to know your options.
Reference
Online trading – statistics & facts
https://www.statista.com/topics/8373/online-trading/