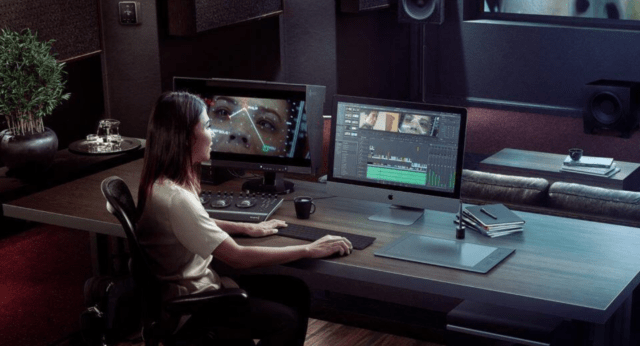 Are you also kept a lot of DVDs or favourites movies? Yeah, those times when the Internet is less popular, everyone buy the DVDs to enjoy the movies and keep it!
But now the situation had changed, as people can just go online and watch the movies as they like. So, what to do with those DVDs? Yes, you can convert it to digital format!
This is where the DVD software like DVD to MP4 converter comes in – a software that can help you to convert the DVD contents to MP4 format and you can plays it on portable devices like smartphones or gadgets.
Besides the function like ripping and converting, the DVD to MP4 tool can be used to snap pictures from the movie, do some editing as well as upload to the social media sites.
For the output file, people can do some customizations, such as apply artistic effects, add watermark, adjust brightness, saturation, etc. So you can adjust your own video as you are a director.
The Key Features of DVD to MP4 Converter
For your information, people also use DVD ripper to rip or convert DVDs. The following are some of the features you can expect from a great DVD converter.
Rip DVD with certain elements
The DVD Converter enables you to rip the entire DVD or with one/several titles as your needs. It can also rip DVD movie with certain audio, subtitle and angle.
Support powerful video effect editor
The tool enables you to adjust the parameters of the video, such as brightness, contrast and saturation. Moreover, you can add artistic effects like "Old film", "Gray" to the video in order to get unique feeling. Do you think it is amazing?
Merge several DVD titles
Just need one click, several segments can be merged into a big one with this tool.
Freely and conveniently to clip DVD title
The DVD Converter will help you a lot in clipping the DVD to get video segment fue to it if you have certain length on the output file.
Resize video screen
The screen size should be specific to be appropriate to your device screen. To meet your needs, this tool is designed to the crop movie image size to convert video with the specific size as you want.
Support add watermark to video
If you desire to make your video more attractive and charming, you can add watermark to your video. With adjustable transparencies, vertical and horizontal position, watermark of word or picture can be added to the video with this professional DVD Converter.
Real-time comparison preview supported
It enables you to have a look at the original and the fixed video at first after applying effects in two windows in real-time. To your surprise, the above thing could be done at the same when in the process of customizing screen size, adjusting effects or adding watermark.
Set various parameters in advanced settings
The same as other popular and functional softwares, the DVD Converter is designed to adjust to all the parameters such as bit rate, frame rate, zoom, channels, video and audio codec, and zoom. Thus, you will create a video by your own ideas.
Clear profile list at a glance
The current profiles can be classified by the DVD Converter according to your device type. After doing it, you will feel easy which looking for the output format easily and quickly. You can save them to be used in later time as a new profile if you have adjusted the parameters.
Batch conversion and multithreading supported
You can choose the files you want to rip, after that, the DVD Converter would rip them one by one by itself, you can just wait for the effects.
Also support preview anytime
Excellently, there is a built-in player which can let you display the DVD movie at first before ripping DVD to iPod MPEG-4/MP4 video or audio inside the DVD Converter.
Snap your favourite movie image
In the process of previewing, most people will fall in love with some movie images. What the wonderful thing is that you can take a snapshot of them, and then save them as JPG, GIF, BMP and PNG files with this tool.
Unmatchable speed to convert DVD movie
While converting, the tool can help you auto detect your CPU and take full use of your CPU within a very short time.
Keep updated automatically
To avoid such terrible situation that some people would purchase the tool being out of date tool with unmeaningful features, the DVD Converter is created to check for updates automatically. So you can own the latest features in this way.
Run in background and after done action supported
The DVD converter will do all tasks of ripping in background after setting the after done action.
Conclusion
So now you should have a clear idea on how to choose a great DVD to MP4 converter. If you are still no idea which program is suitable for you? You can either download the WinX DVD Ripper Platinum or WonderFox DVD Ripper Pro to trial up.
Of course there is also free software available like Handbrake or DVDShrink but the free tools are lack of some features and functionalities. If you need the dvd software in your works, it's better to get a premium software.