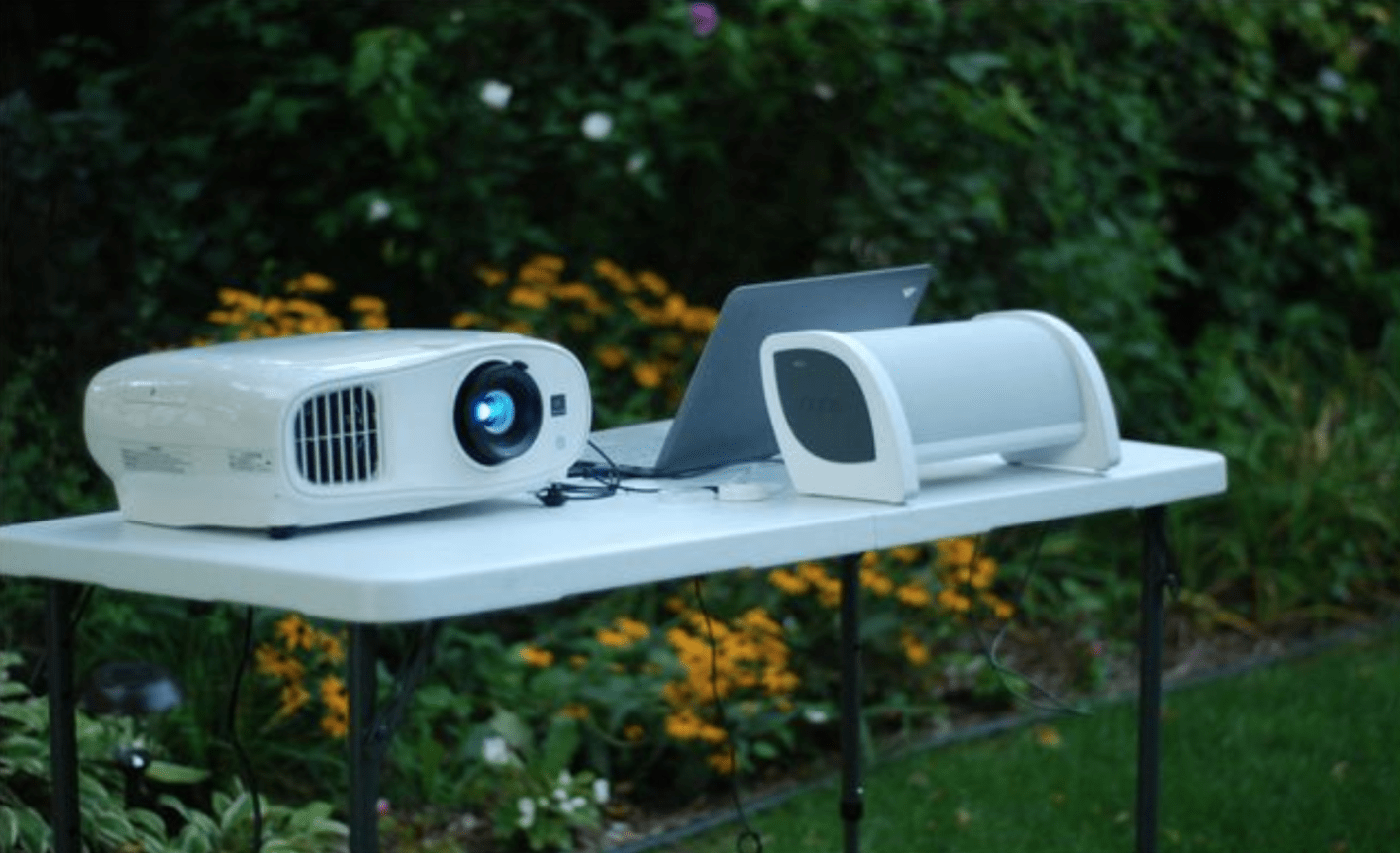 As summer is knocking at your door, colors are coming back to your life with an uplifted mood, and cheery ideas to enjoy this vibrant time of the year pop up with your friends and family.

While days bring the mood for spending time playing at a sunny beach, cozy breezy summer nights seem like they were made to enjoy an outdoor movie night. With just a little effort you can easily host one in your backyard.
What's the Movie?

This is the first question you need to ask yourself when planning a movie night. If the movie goes right, ninety percent of your battle is won. Therefore, this would be the most important part of your planning and you must not choose incorrectly.

So, start with choosing the perfect movie for your event. It better be something that would interest everyone. Discuss it with the people you are planning to enjoy that night with. You can talk face to face, or create a chat group online to suggest movies or to vote for the most preferred one.

While deciding on a movie, going genre-wise will keep it easy and less messy for your head.

What Arrangements You Need to Make?

Make a list of things you will need to arrange. Ensure three things:

1. Theater Set-up

2. Seating Arrangements

3. Refreshments

Theater Set-up

For a movie-night in your backyard, you need to be a little well prepared. Keep these things handy:

The Projector

A projector is the must for your movie-night. You may already have one, or you can buy, rent, or borrow one from a friend. It is better to be of good qualitysince your movie-watching experience depends on it. If you are buying a new projector, do a little research online to ensure the best deal.

Note: You will also need a tool to place your projector in the right position; take care of that too.
 
The Screen

Any clean white sheet will do, and you can hang it however it is comfortable for you; just iron it well to avoid the creases. You can even choose to use a smooth white outdoor wall to use as your movie screen; these are all good for your outdoor movie-night.

However, there are some fancy outdoor screens. You can have them fixed or portable, according to your preferences, but make sure to go through reviews before purchasing online.

The Media Player

You can happily use your laptop to play the movie if it has HDMI capabilities. You can also go for a DVD or Blu-ray player. Gaming consoles like Xbox or PlayStation can be an option too.

While deciding on one, considering the possible amount of complexity you will have to handle to wire up your sound system would be a smart idea.

Note: If you are using your laptop, make sure your screen saver doesn't become an interruption. 

The Sound System

Even if your projector has a built-in sound system, for proper sound, you will need a proper speaker. You can choose to use a portable speaker or the speakers in your computer. However, if you are planning to use a bluetooth speaker, make sure your projector is fitted for it.

Besides, a guitar amplifier can also help if that accepts a ⅛ inch input jack, or an adapter of ¼ to ⅛ inch.

Power Source

If your projector and sound system are not battery operated, you can source the power from inside of your house or from an outdoor outlet. All you will need is extension cords and a power strip to work it out; you also need a generator to avoid power outage. You can check out info on the right generator for you on https://krugerpower.com.au/.
Seating Arrangements

Make sure to arrange enough seating options for everyone. For a movie night, it really needs to be cozy and comfortable. You can make it as simple as spreading your picnic blankets with lots of cushions; which would be a great idea if you are planning this in your garden.

However, for a harder surface like your driveway, you should go for  other options, such as camping chairs or air beds. If possible, making your guests sit on hay bales can be really fun and festive looking!

Refreshments

You have to have something to munch and sip on. For this, classic options are always the best options.

Popcorn

Watching a movie is somewhat tasteless without buckets of popcorn. To make it more fun, you can go for different flavors and serve them separately or mixed together. You may even think of buying a popcorn machine and setting up a popcorn bar to make it even better.

Candies

Theater candies are amazing refreshment options for your backyard movie night. They not only offer sweetness to your guests, but also help keep their energy up for the whole time.

Easy Snacks

If you are aiming to treat your guests with something rather wholesome, think of snacks that are easy to make and can be prepared without spending much time.

You may also want to serve pizza if you have an outdoor pizza oven. But then, you must be aware of the fact that it may keep you too engaged to enjoy the movie yourself.

Drinks

Serve soft drinks and water bottles to your guests and make sure to serve them cold. Your cooler should contain enough ice to keep them cool throughout the time and more.

It would be a good idea to arrange separate tables for beer and other alcoholic beverages to avoid mixing up with other non-alcoholic drinks.  

Note: Use disposable plates and napkins to avoid the hassle of cleaning up. Place a trash box nearby to keep the area tidy and fresh.

Anything Left?
Things can always be better with a little more effort, like decorating the place with lights and candles or giving your space a thematic look. However, there are also some other aspects you should take care of:

1. Have some bug spray to keep the mosquitoes and bugs away. There are also some bug-repelling plants, like rosemary, lavender, and basil, which you can set out in a pot for an environment-friendly option.

2. Have some walkway lights to guide your guests to the food stations or washroom.

Finally

Enjoy your movie time to the fullest, but don't forget your neighbors. Think about their peace and comfort while you plan. Hope this article helps you do it like a pro.