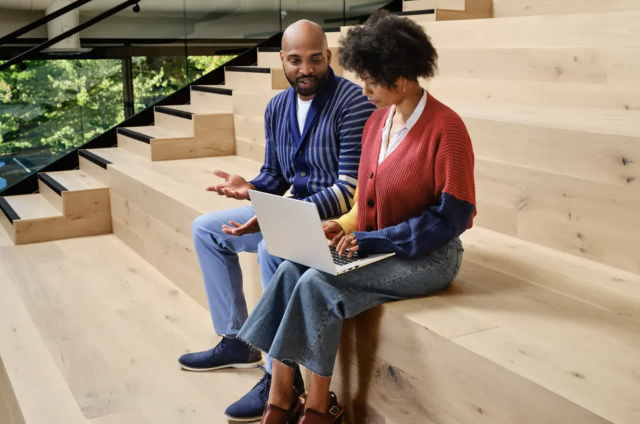 In today's fast-paced world, laptops have become a staple for both personal and professional use. Whether they are being used to watch Netflix in bed or to direct board meetings in office blocks, laptops have become an integral part of everyday life. With this have come opportunities for savvy business people. Why? Well, with the increasing demand for these devices, the market for laptop accessories has also seen eye-opening growth.
By creating anything from laptop protective bags to stickers or stands, there is no shortage of accessories you could specialize in. Of course, if you want to start a new business in this field, you're probably wondering where to begin. Well, don't worry; that's where we can help. Here is a quick guide about how to start a laptop accessory brand in 2023.
Using a Laser Cutter
One of the most vital steps in starting a laptop accessory brand is to have a reliable means of production. After all, without a way of creating the products, you won't have a business to run. This is where a device like a laser cutter can help. A laser cutter is a tool that can help you produce high-quality, precise, and unique designs for your accessories.
With a laser cutter, you can easily create intricate patterns, cut complex shapes, and make personalized designs that stand out from the competition. While a laser cutter is not necessarily essential, it is certainly a device worth considering. There are various different types of laser cutting machines to be aware of, so be sure to do your research and find the suitable machine for the job. You can look at a few examples of this kind of machinery here: https://www.lotuslaser.com/machines/laser-cutters/
Design Skills
Design is a crucial aspect of starting a laptop accessory brand. Your products' designs should be functional, durable, visually appealing, and unique. You should have a clear understanding of the latest design trends, as well as your target market's preferences, to create designs that your customers will receive well.
One way to improve your design skills is by taking courses or workshops in product design, graphic design, and marketing. This can help you learn the latest design techniques, as well as understand how to create designs that are both aesthetically pleasing and functional.
Having Strong Marketing Skills
Of course, once you have designed and produced your products, you will need to let your market know they exist. This is why you need a strong marketing strategy. To have a successful marketing strategy, you should clearly understand your target market, your brand's unique selling proposition, and how to reach your target audience.
Social media platforms such as Instagram, Facebook, and Twitter can be a great way to cultivate a community in your target market. At the same time, SEO and PPC ads can drive organic traffic to your website. There are countless digital marketing strategies to choose from, so start by evaluating who your target market is and what your specific corporate goal is.
Final Thoughts
In conclusion, starting a laptop accessory brand can be a challenging but rewarding experience. By using a laser cutter for production, having strong marketing skills, and having a solid design sense, you can create a successful brand that stands out from the competition and provides high-quality products to your customers. With hard work, dedication, and a passion for design and marketing, there is no reason why you can't build a thriving business in the laptop accessories industry.