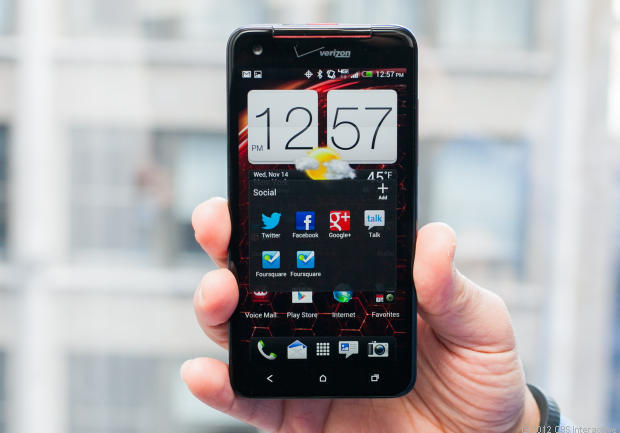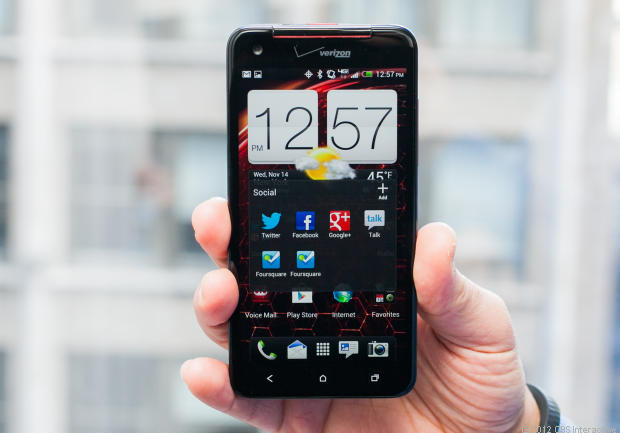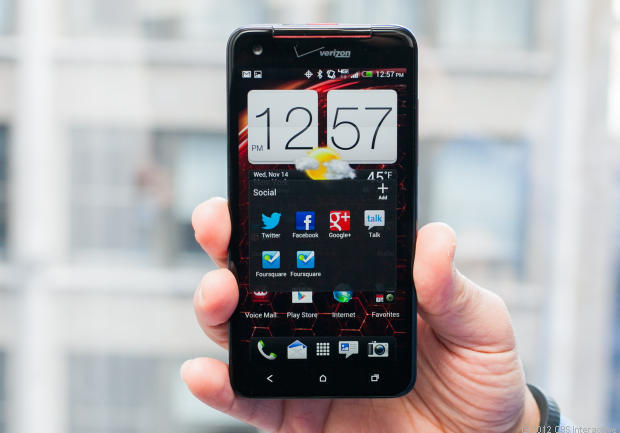 In partnership with Verizon, HTC launched the Droid DNA this week – the world's first 5-inch smartphone with full 1080p resolution.
HTC Droid DNA Features
The Droid DNA is the latest Android-powered 'superphone' and features an impressive hardware spec sheet. The HTC Droid DNA, known as the Droid DLX outside of the US, is powered by a lightning-fast quad-core Snapdragon 1.5GHz processor and comes with 2GB of onboard RAM and an 8-megapixel camera. The Droid DNA runs on Android 4.1, or Jelly Bean.
The 5-inch screen on the HTC Droid DNA features the highest resolution of any smartphone available on the market, with the Super LCD 3 display packing a pixel density of 443 ppi. This trumps both the Samsung Galaxy S3 and Apple's iPhone 5, whose 'retina display' has 326 pixels per inch. The ultra-high resolution 1920 x 1080 pixel display of the Droid DNA is well suited to watching HD videos or viewing high-res photos.
At 5-inches, the Droid DNA handset is larger than both the iPhone 5 (4-inches) and the Galaxy S3 (4.8 inches) but falls short of the 5.5-inch Samsung Galaxy Note 2 'phablet'. HTC are insisting that the Droid DNA is indeed a smartphone, not a phablet, and can be used comfortably with one hand. The Droid DNA provides high-end hardware capabilities and a huge, beautiful HD display – an attractive feature set for those consumers attracted to crossover devices such as the Galaxy Note 2. The HTC Droid DNA is thinner and slimmer than the Galaxy Note 2 (and $100 cheaper), and may poach customers from Samsung who are turned off by the sheer size of the Note 2.
HTC Droid DNA Release Date
The Droid DNA is LTE enabled for Verizon's 4G network and is available from November 21st on a 2-year contract for $199.
What's your take on the HTC Verizon Droid DNA? Share your thoughts in the comments below.