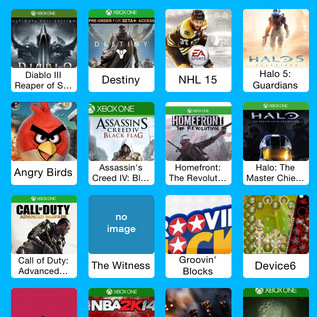 [app url="https://itunes.apple.com/us/app/igames/id894407241″]
Gamers are a fanatical bunch. We obsess over upcoming releases, enthuse over our favorite game franchises and salivate over the latest updates with unbridled intensity. iGames, the latest release from A & J Apps, is aimed directly at those who share this passion, delivering what the developer calls "the universe of video games in the palm of your hand".
That's a pretty bold claim, but it's not entirely off the mark – there is a trove of game-related information within iGames, covering a huge spectrum of genres and platforms, spanning from the early days to the current generation of mighty consoles. The sheer quantity of games included is quite astounding.
A vast but shallow encyclopedia of games through the ages
Each entry includes a brief overview of the game, product details (publisher, developer, release date and so on), cover art, along with various media items such as YouTube videos, screenshots and concept art. Sadly, this is a case of quantity over quality – thousands of games are touched on here, but the listings lack depth. There are also minor errors here and there, mainly with regards to incorrect game cover art, but it's not enough to tarnish the overall package too much.
If we're particularly critical, A & J Apps could have taken things a step further with hotlinks to developer websites, perhaps a click through to an online shopping option to purchase the games, links directly to other franchise entries and so on. But with so many games featured it's understandable that each is given limited coverage – keep in mind that this is a free app, so you can hardly expect all of that on top of what is already included.
The gaming world at a glance, right in your pocket
Extra features, such as the Trending tab to keep an eye on the "next big thing", the Watch List to follow your favorite games and the option to add release dates to your calendar, all add up to an app which hardcore gamers will dip into again and again. Casual gamers might not find much reason to come back for more, but if you're serious about gaming then iGames deserves a place on your iDevice.
Requires iOS 7.0 or later. Compatible with iPhone, iPad, and iPod touch. This app is optimized for iPhone 5.