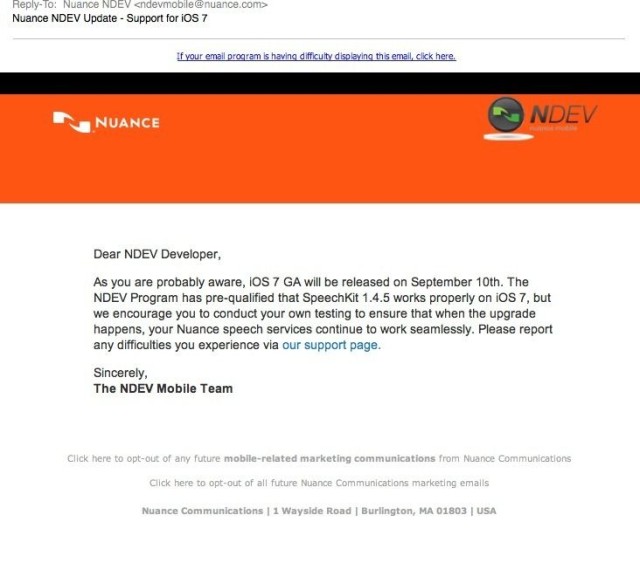 After all the various beta releases of iOS 7, we may finally be nearing the end with a new leak suggesting Apple will release iOS 7 the same day as the public September 10th event to launch the iPhone 5S.
In the past, Apple has released the final GM build of the next iOS version to developers on the day of the event and then waited around a week before pushing the update to everyone else. However, this year may just be different.
An email sent out from Nuance to developers subscribed to their voice recognition program suggests that iOS 7 will launch alongside the iPhone 5S at the September 10th event. Given that Nuance is the power behind Siri, it would suggest they are in a pretty good and credible position to know when iOS 7 will launch.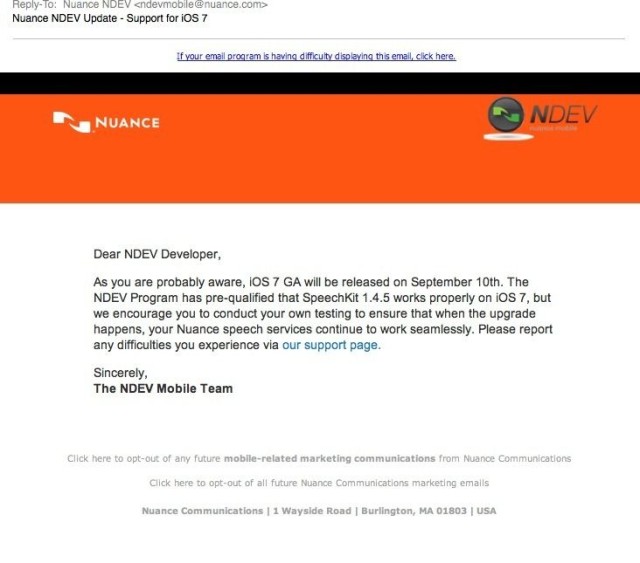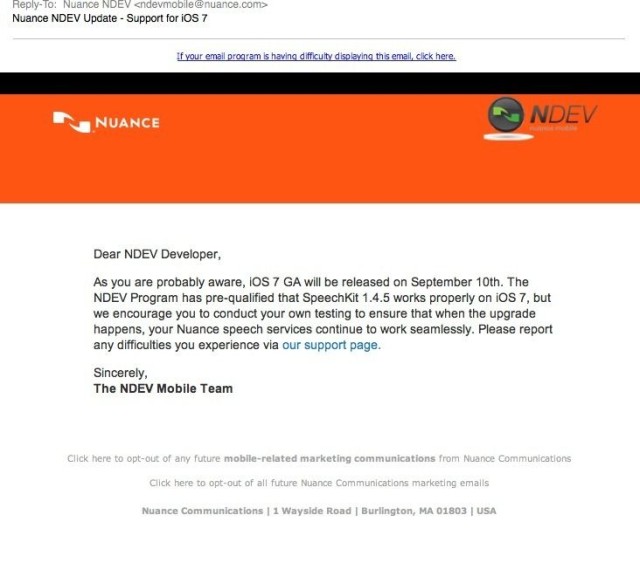 Although the source notes that Nuance may just be going by the rumours that we have all been hearing, and is just using it as a reference point to give some timeframe to a relatively unknown release date. However, you would think that a source that works so closely to Apple would be more than just guessing when it comes to a release date for iOS 7.
iOS 7 GM Build to land next week?
If this is the case, Apple would have to seed the GM final build of iOS 7 to developer pretty soon. Developers need time to test their Apps with the new release, and although a GM should be relatively bug free and ready for a public release, there is still some time built in to allow for bug fixes.
To allow this, and if Nuance are accurate, expect to see the final GM build of iOS 7 seeded to developers early next week. This would allow a week for testing, before finally releasing iOS 7 to the public alongside the iPhone 5S on September 10th.