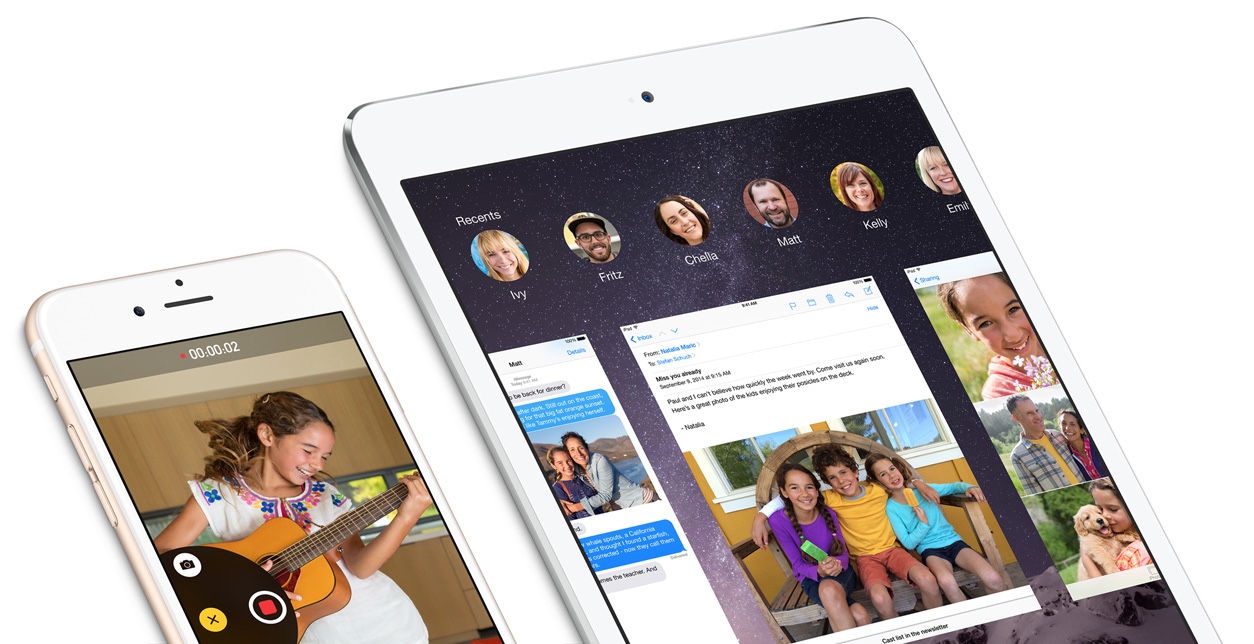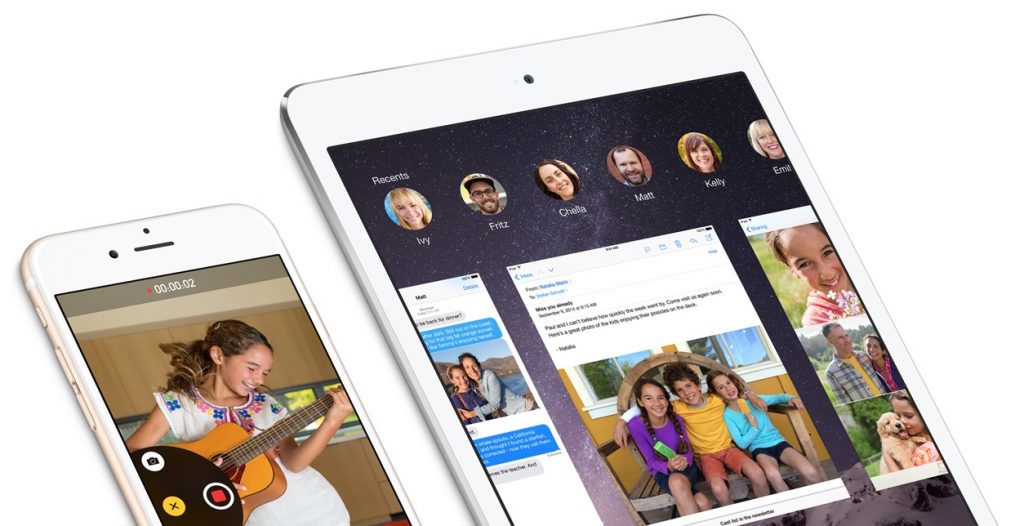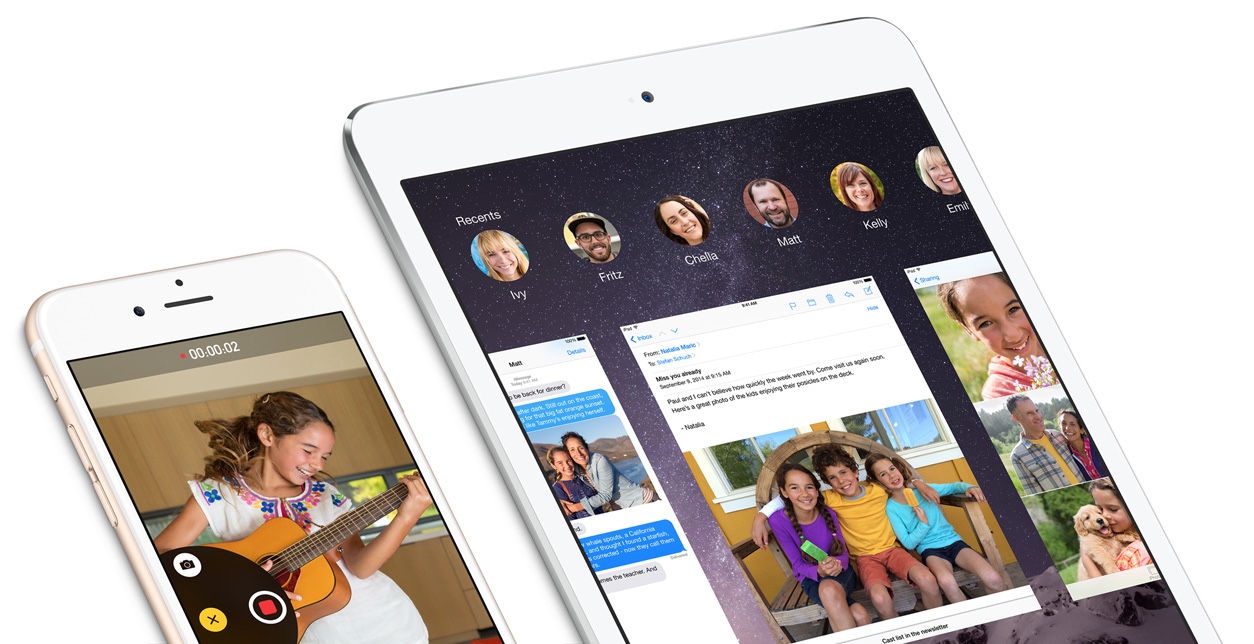 The third time's a charm? Apple has released iOS 8.3 to the public, following a roughly two month beta period. Changes include new diverse emojis and wireless CarPlay, as well as updated versions of Passbook, Photos, Siri and Keyboard.
There are, of course, numerous bug fixes, too, and we've got a nearly exhaustive listing of those. Let's dive in.
I applied iOS 8.3 via Apple's popular over-the-air update feature. It came down fast and installed without a hitch (knock on wood so far). If you haven't installed iOS 8.1.x and 8.2, Apple has rolled those patches forward in iOS 8.3, so you won't need to install them separately.
Like OS X 10.10.3 (link below), one of the most visible if not most important changes in iOS 8.3 is the addition of new, more diverse emoji including a range of skin, family and other category options. There's also a new emoji picker.
iOS 8.3 Keyboard has been tweaked so users won't accidentally the period key when they're trying to hit the spacebar. Similarly, the Passbook and Photos (iCloud Photo Library) apps have been slightly tweaked.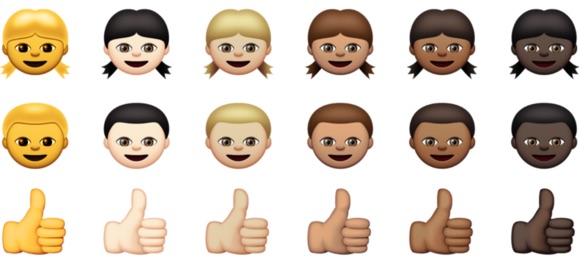 See also: Apple Ships OS X 10.10.3 with All-New Photos App
In iOS 8.3, Siri now supports a number of new languages (Russian, Danish, Dutch, Portuguese, Swedish, Thai, Turkish, English for India) and the ability to initiative speaker phones. Apple's in-car iOS interface, CarPlay, now allows iPhone users to connect without a Lightning cable.
iOS now supports Google's two-factor authentication, as well as ApplePay support for China's UnionPay network. Messages has been tweaked to filter iMessages from unknown senders.
[u] AppleInsider reports that iOS 8.3 Maps includes a number of fixes and tweaks, including allowing business owners to claim marked points of interest (POI) in-app, while removing select TripAdvisor data.
Unmentioned in the iOS 8.3 release notes is Apple Watch compatibility. While we may yet see an iOS 8.3.1 with additional features, tweaks and fixes, iOS 8.3 contains lots o' Apple Watch specific changes under-the hood.
As for those other tweaks and bug fixes in iOS 8.3, here's a slightly edited version of Apple's listing — enjoy!
iOS 8.3 Offers Improved Performance for…
— App launch
— App responsiveness
— Messages
— Wi-Fi
— Control Center
— Safari tabs
— 3rd-party keyboards
— Keyboard shortcuts
— Simplified Chinese keyboard
Wi-Fi and Bluetooth fixes
— Fixes an issue where you could be continuously prompted for login credentials
— Addresses an issue where some devices disconnect intermittently from Wi-Fi networks
— Fixes an issue where hands-free phone calls could become disconnected
— Fixes an issue where audio playback could stop working with some bluetooth speakers
— Note: These are long-time iOS 8 issues, so please sound off in the comments on whether or not Apple's finally gotten it right with iOS 8.3.
Orientation and rotation fixes
— Addresses an issue that sometimes prevented rotating back to portrait after having rotated to landscape
— Improves performance and stability issues that occurred when rotating the device between portrait and landscape
— Fixes an issue where device orientation appeared upside down after pulling the iPhone 6 Plus from your pocket
— Resolves an issue that sometimes prevented apps from rotating to correct orientation after switching apps in multitasking
Messages fixes
— Addresses issues that caused group messages to sometimes split
— Fixes an issue that sometimes removed the ability to forward or delete individual messages
— Resolves an issue that sometimes prevented a preview from appearing when taking a photo in Messages
— Adds the ability to report junk messages directly from the Messages app
— Adds the ability to filter out iMessages that are not sent by your contacts
Family Sharing fixes
— Fixes a bug where certain apps would not launch or update on family members' devices
— Fixes a bug that prevented family members from downloading certain free apps
— Increased reliability for Ask to Buy notifications
CarPlay fixes
— Fixes an issue where Maps could come up as a black screen
— Fixes an issue where the UI could be incorrectly rotated
— Fixes an issue where the keyboard could appear on the CarPlay screen when it shouldn't
Enterprise fixes
— Improves reliability of installing and updating enterprise apps
— Corrects the time zone of Calendar events created in IBM Notes
— Fixes a problem that could cause web clip icons to become generic after restarting
— Improves reliability of saving the password for a web proxy
— Exchange out-of-office message can now be edited separately for external replies
— Improves recovery of Exchange accounts from temporary connection problems
— Improves compatibility of VPN and web proxy solutions
— Allows use of physical keyboards to log into Safari web sheets, such as for joining a public Wi-Fi network
— Fixes an issue that caused Exchange meetings with long notes to be truncated
Accessibility fixes
— Fixes an issue where using the back button in Safari causes VoiceOver gestures to not respond
— Fixes an issue where VoiceOver focus becomes unreliable in draft Mail messages
— Fixes an issue where Braille Screen Input cannot be used to type text in forms on webpages
— Fixes an issue where toggling Quick Nav on a Braille Display announces that Quick Nav is off
— Fixes an issue keeping app icons from being moveable on home screen when VoiceOver is enabled
— Fixes an issue in Speak Screen where speech will not start again after pausing
Other improvements and bug fixes
— Introduces a redesigned Emoji keyboard with over 300 new characters
— iCloud Photo Library has been optimized to work with the new Photos app on OS X 10.10.3 and is now out of beta
— Improves the pronunciation of street names during turn-by-turn navigation in Maps
— Includes support for Baum VarioUltra 20 and VarioUltra 40 braille displays
— Improves the display of Spotlight results when Reduce Transparency is turned on
— Adds Italic and Underline format options for iPhone 6 Plus landscape keyboard
— Adds the ability to remove shipping and billing addresses used with Apple Pay
— Additional language and country support for Siri: English (India, New Zealand), Danish (Denmark), Dutch (Netherlands), Portuguese (Brazil), Russian (Russia), Swedish (Sweden), Thai (Thailand), Turkish (Turkey)
— Additional dictation languages: Arabic (Saudi Arabia, United Arab Emirates) and Hebrew (Israel)
— Improves stability for Phone, Mail, Bluetooth connectivity, Photos, Safari tabs, Settings, Weather and Genius Playlists in Music
— Addresses an issue where Slide to Unlock could fail to work on certain devices
— Addresses an issue that sometimes prevented swiping to answer a phone call on the Lock screen
— Addresses an issue that prevented opening links in Safari PDFs
— Fixes an issue where selecting Clear History and Website Data in Safari Settings did not clear all data
— Fixes an issue that prevented autocorrecting "FYI"
— Addresses an issue where contextual predictions did not appear in Quick Reply
— Fixes an issue where Maps did not enter night mode from hybrid mode
— Resolves an issue that prevented initiating FaceTime calls from a browser or 3rd-party app using FaceTime URLs
— Fixes an issue that sometimes prevented photos from properly exporting to Digital Camera Image folders on Windows
— Fixes an issue that sometimes prevented an iPad backup from completing with iTunes
— Fixes an issue that could cause Podcast downloads to stall when switching from Wi-Fi to cellular networks
— Fixes an issue where remaining time on timer would sometimes incorrectly display as 00:00 on Lock screen
— Fixes an issue that sometimes prevented adjusting call volume
— Fixes an issue that caused the status bar to sometimes appear when it shouldn't
What are liking, or not so much, about iOS 8.3? Sound off in the comments below with your iOS 8.3 rants and raves…