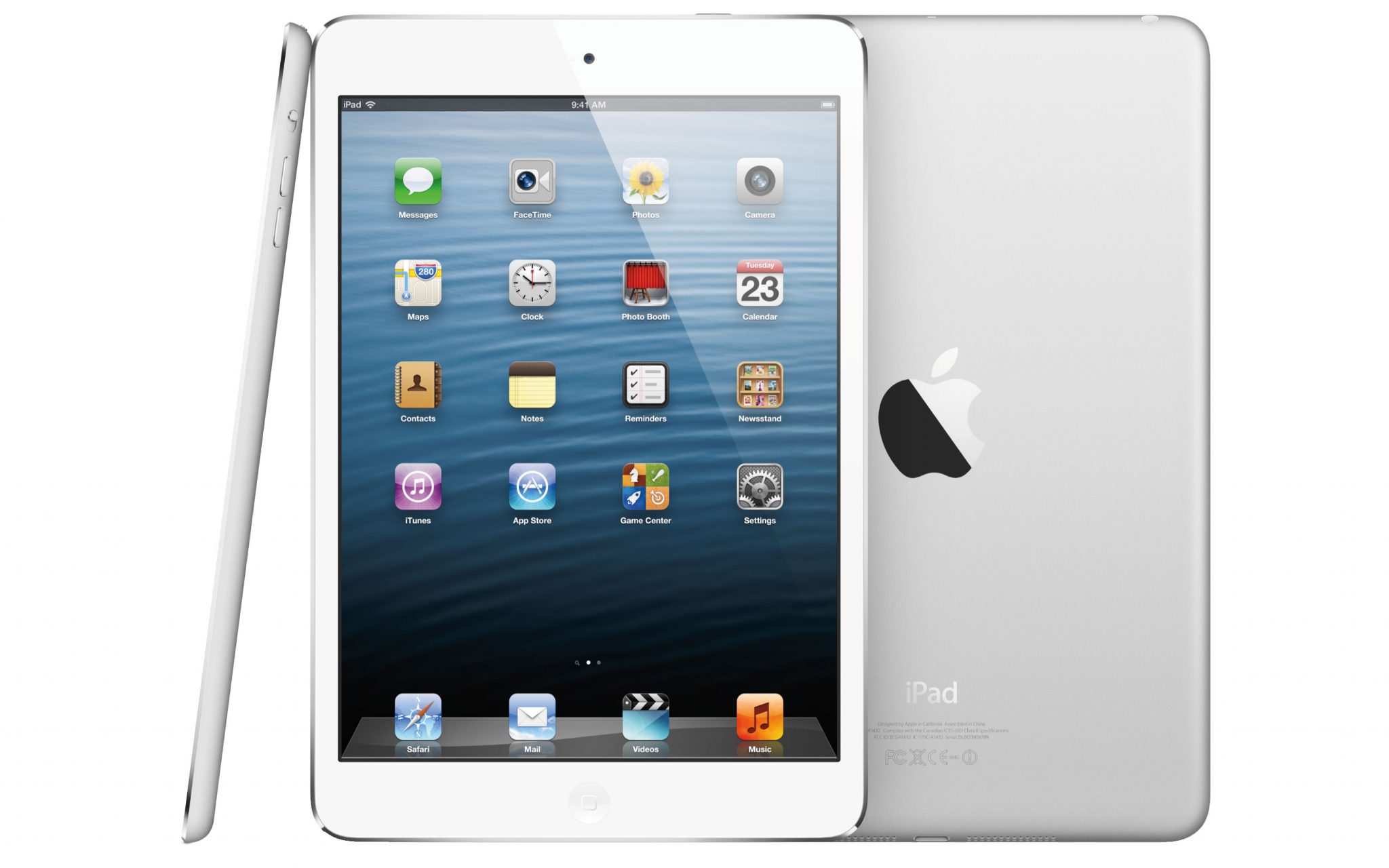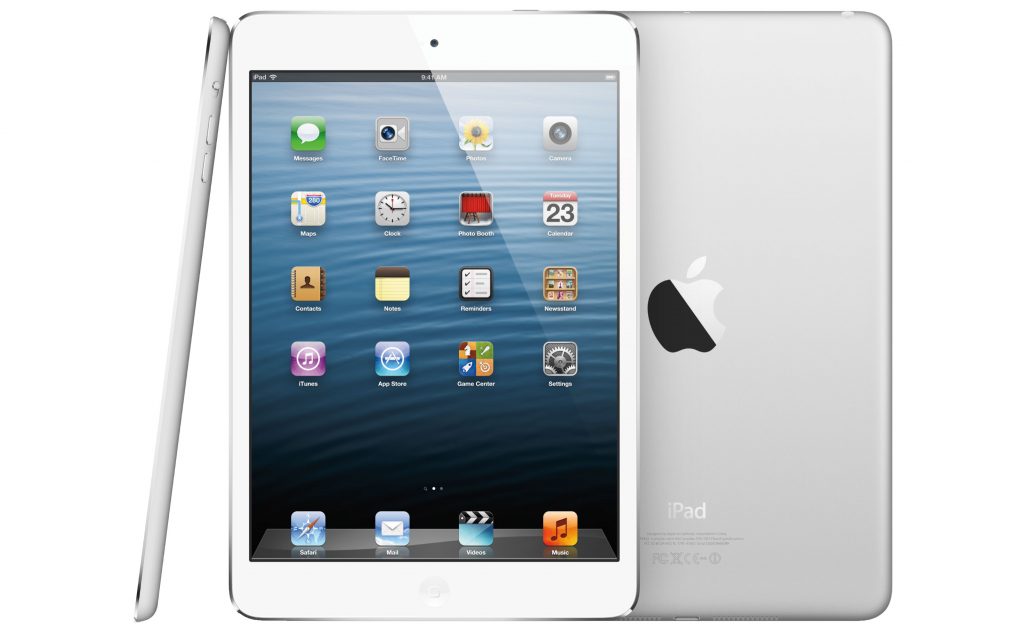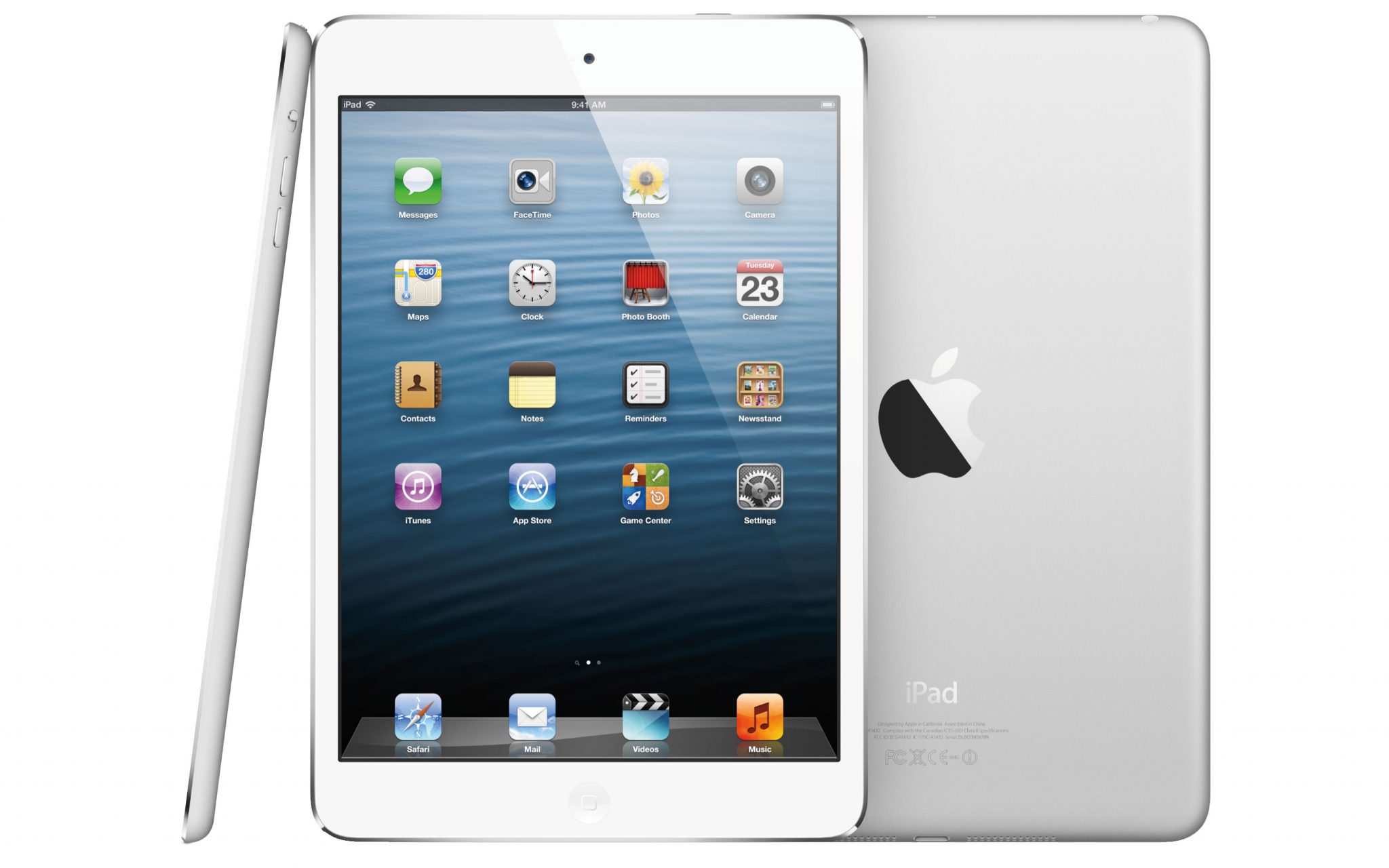 More credible iPad 5 rumors are now coming in each and every day regarding release date, features, design, and even pictures of what the iPad 5 may look like.  So here is our iPad 5 Rumor Roundup!
iPad 5 Design
It seems almost impossible that Apple would not make the iPad 5 smaller and lighter than its predecessor simply because having lighter devices has become a trend in the Tech market.  The current report that has been going around says the iPad 5 will be 23% thinner and 53% lighter than the iPad 4, which will most likely end up being true if Apple does include "GF DITO" (GF2) touchscreen technology in the iPad 5.
Changes to the light bars used for the screen could also result in less power being needed to run the device, therefore a smaller battery could be used to bring down the size even further.  The iPad  4 already has an A6X processor and the iPad 5 is not likely to include a different processor.  Instead, there might be some improvements made to the A6X to provide slightly better computing power in the device, but the actual architecture won't be changing.
According to DigiTimes and GottaBe Mobile, Apple is going to continue to distance itself from Samsung meaning that the iPad 5 screens will be supplied by LG and Sharp.
Apple filed a patent for an "audio codec with vibrator support" on March 21 which suggests that they might include some sort of vibration and haptic feedback in the iPad 5.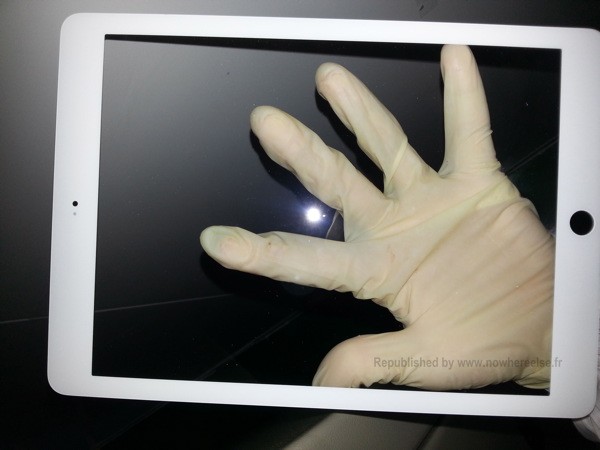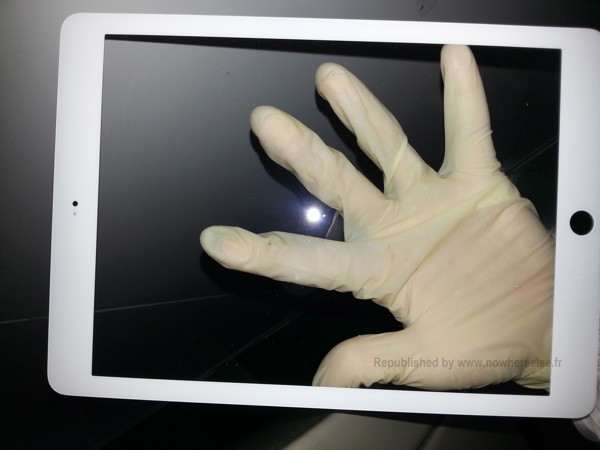 Earlier today, nowhereelse released a picture of what is reportedly the front of the iPad 5.  The picture shows a smaller bezel than is found on previous generation iPad's but it is not as small as some reports had suggested.
Features
The vast majority of the iPad 5 will function in much the same way as its predecessor has, but there are some differences that could potentially be included.  The main rumor that has been going around in respect to additional features, is that Apple might include some sort of wireless charging in the iPad 5.  This rumor stems from a patent that was filed in 2011 but was just recently discovered in March.  The patent allows for a "an inductive power transmitter arranged to wirelessly pass power to a corresponding inductive power receiver unit disposed within the tablet device."
This means that there could end up being some sort of wireless charging included with the iPad 5.  However, Apple has been known to stockpile patents just so that they can use them 10 years down the road or not at all, so I do not think that wireless charging has a high chance of being in the iPad 5 (maybe the iPad 10?)
Apple reportedly met with game developers during GDC to talk about using games with an Apple gaming joypad.  This joypad could easily be made available as an accessory for current Apple devices and would most likely come out around the same time as the iPad 5 if the rumors are to be believed.
Release Date
There are very few differing rumors when it comes to the iPad 5 release date. As of yesterday, it is widely believed that Apple will begin production of the iPad 5 between July and August with a release coming around October.  The October release date rumor has been around for a while and does seem to fit with the production timeline rumors that have been put out there.
If everything goes as planned, Apple should definitely be releasing the iPad 5 before the end of 2013, with October being a perfect time to do so.