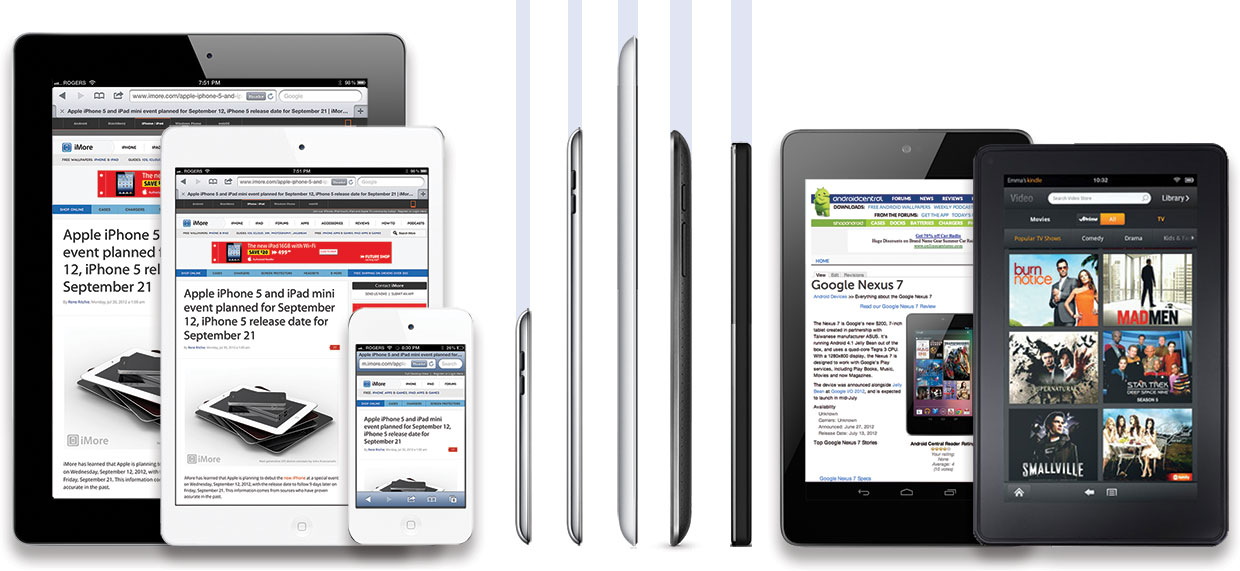 With the news that the iPad Mini design is already in Apple's workshop, people have been wondering how the rumored 7-inch device will look like compared to the full-sized iPad and some other tablets out there.
From the images published so far, it can be seen that the bezel around the display is a lot smaller than what the original iPad has and this is not the way Apple may have designed it, as that bezel is an important part of the device, providing a spot to hold the tablet without touching the display.
Upon closer inspection, the iPad Mini design seems to preserve the same aspect ratio as the iPad, giving app developers an easy route to create or adapt their apps for the iPad Mini.
Rumor has it that Apple's iPad Mini could come as thin as the iPod Touch 4, making it lighter and easier to operate with one hand for extended periods of time.
Don't be fooled by its compact size, as the iPad Mini is intended to be a full-featured tablet and not a 'big smartphone' as some have said of the Google's Nexus 7.
What do you think of the rumored iPad Mini design? Let us know in the comments.
Via – iMore