Apple and Samsung are currently locked in a legal battle where they are accusing each other of infringing on their technology patents. One interesting result of the exchanges between the companies is that their secret development plans are being unveiled to the public. Their most recent trade-off ended up confirming Apple's plans for an iPad Mini.
Computer Worldreveals that part of Samsung's strategy to tone down Apple's charges of copying is to make it look like the Cupertino-based tech giant is guilty of it as well:
"Samsung lawyer Kevin Johnson questioned Forstall about a Jan. 24, 2011 email from Eddy Cue, head of Apple's iTunes business, in which he advocated building a smaller iPad. In the email, Cue cited an article by a writer who criticized the iPad for its size and praised the 7-inch Samsung Galaxy Tab."
According to the report, Cue believed that there is a 7″ market and that Apple should pursue that opportunity. Cue sent an e-mail to Forstall, Schiller and current Apple CEO Tim Cook that he had advocated building a smaller tablet and discussed it with Steve Jobs who was "very receptive the last time."
Aside from the iPad Mini, Samsung lawyers also tried to ask more questions about the iPhone 5 as well. Johnson pointed out that Apple makes changes to their phone's designs every year and asked if we'll be seeing this happening again with the iPhone 5, a question that Apple lawyers tried to object. Judge Lucy Koh allowed the question to ask but Schiller decided to respond by saying that he'd rather not comment on future Apple products.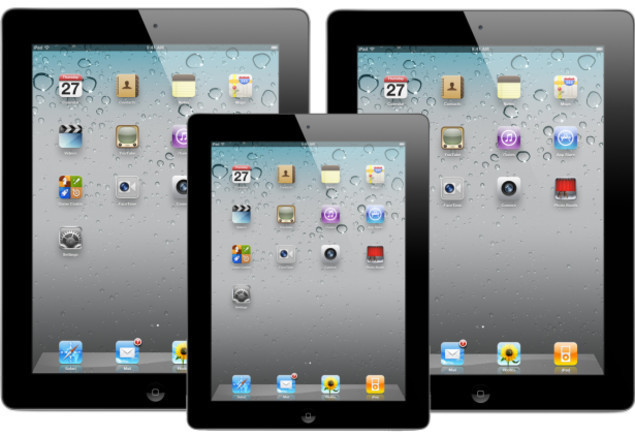 There you have it, confirmation that the iPad Mini was something that was being actively discussed within Apple's inner circles. And with powerful people supportive to the idea, it seems very likely that we'll be seeing this device soon.
The trial will resume on August 6. Be sure to check back for more details about the iPad Mini and Apple products here on Tapscape!